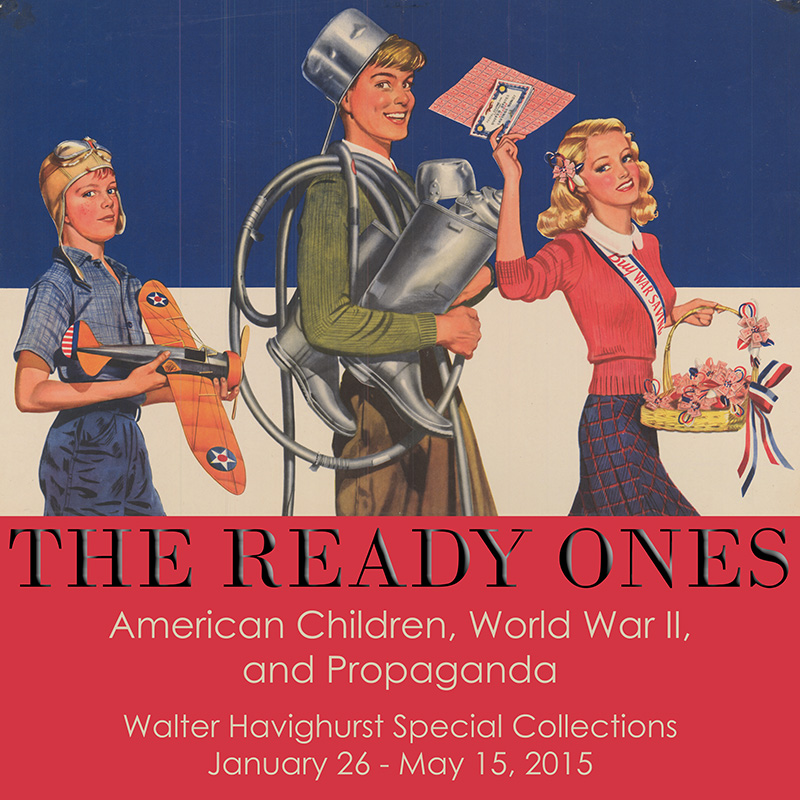 The Ready Ones: American Children, World War II, and Propaganda
January 26 – May 15, 2015
Stories from people who were children during World War II and the objects in this exhibit animate the past and inform us of a time when war took over daily life. "Retrospect is a very interesting thing," says Ruthie Kallnder. "At the time I don't recall any of the information we got as being propaganda," but the government tried to influence children to make "necessary" sacrifices. Propagandists made the war a battle between good and evil, democracy and fascism. They also asked children to share in the war effort. In response, many children took on more responsibilities. Ruthie explains that boys and girls felt "if that's what it was going to take" to win they "were willing to do it." The memories of the people in this exhibit and their wartime actions show the power of propaganda's messages and its lasting affect on their lives. Propaganda posters, children's books, and classroom assignments demonstrate how propagandists reached children and involved them in the national war effort.
---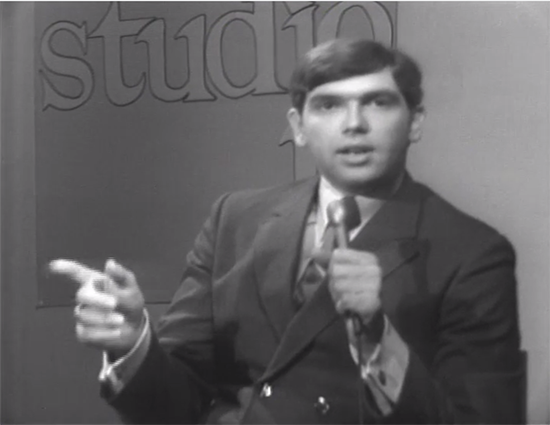 The WMUB Archives: Student Programming at Miami University
Summer 2015
This exhibit will focus on the WMUB Archives as part of the Rick Ludwin collection. The WMUB Archives document student-produced radio and television programs that were broadcast in the late 1960's on the WMUB radio and television stations in Oxford, Ohio.