Covington's Cincinnati
June 4 - August 1, 2014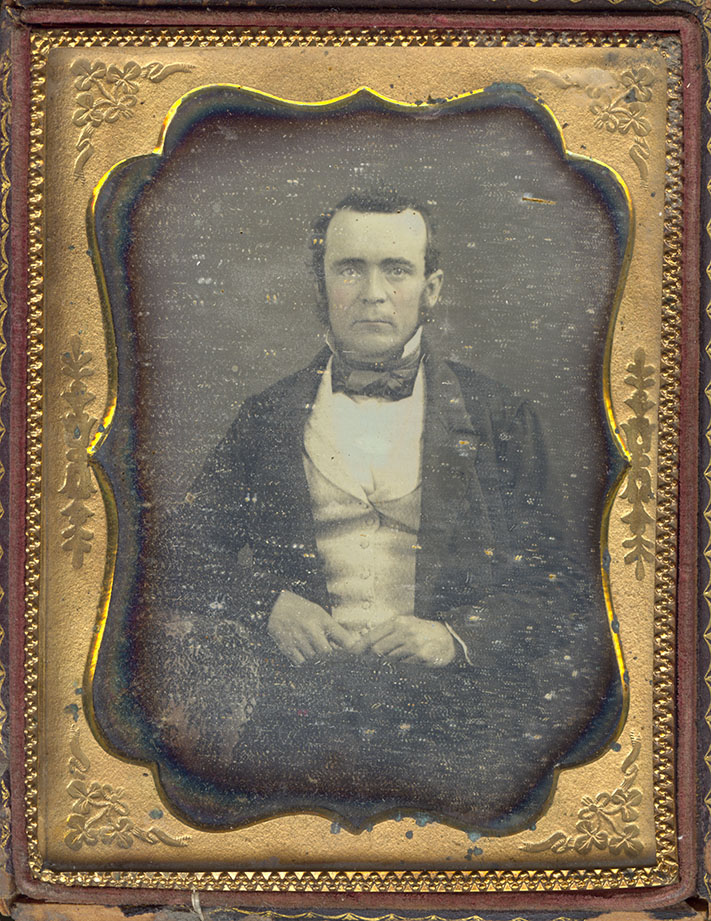 Samuel Fulton Covington (no relation to Covington, Kentucky) was an Indiana native who built a successful career in the crowded Cincinnati insurance industry during the second half of the 1800's. His experiences and those of his family typify the growing middle class that evolved in industrial America.
Throughout his business career Samuel participated in a number of business and commercial service organizations including the Board of Trade and the Chamber of Commerce. He was recognized by the business community for his judgment and respected for his opinions, leading to his nomination to represent Cincinnati on state and federal boards, particularly those overseeing river transportation issues, and was often invited to give public addresses.
In addition to Samuel's important collection of books on Ohio and mid-American regional history, the family's remarkable collection of diaries, correspondence, scrapbooks, photographs and ephemera provide a fascinating look at life in an earlier Cincinnati.
Book collecting was a popular hobby for businessmen in the late 19th century, and many wealthy men later donated collections that formed the foundations of great research libraries. Covington was not able to collect on that exalted level, but he nevertheless formed an impressive collection of material with a particular focus in local and regional history. In 1915 his widow sold the collection to Miami University. The Samuel Fulton Covington Collection has been added to in the century since then, and today it is a comprehensive collection on the history of the region, and a strong collection of 19th century Americana in general. In the Libraries' catalog, the designation "Cov" in front of the call number indicates a Covington Collection item. Many of the books in this exhibit are from his personal collection (bibliography pdf).
We hope you enjoy this look at Covington's Cincinnati and the Covington Collection.