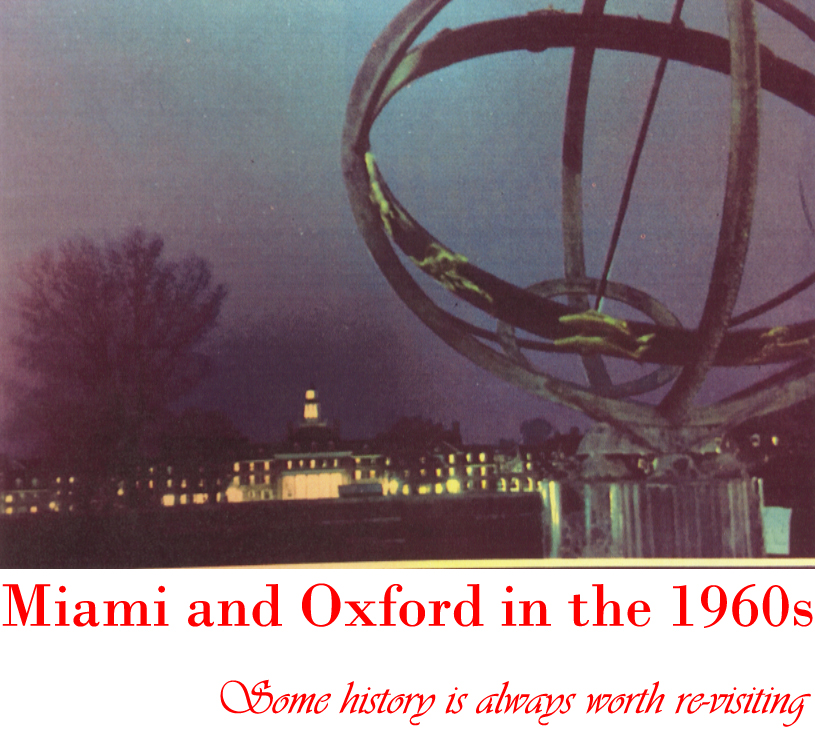 Miami and Oxford in the 1960s
In the summer of 2015, the Walter Havighurst Special Collections at Miami University hosted an exhibit featuring materials exploring life at Miami University and in Oxford in the 1960s. This exhibit built on the Fall 2014 exhibit Stories of Freedom Summer, which was part of the 50th anniversary of Freedom Summer 1964 and celebrated its civil rights activists. Miami and Oxford in the 1960s offers a broader look at life in Oxford in the 1960s. Major themes include Freedom Summer, the Vietnam War, and athletic success at the local, national, and international levels.
Many of the materials in this exhibit were made available through generous loans by two Miami alumnae, Sibyl Harris Miller and Carolyn Gordon. Both Miller and Gordon were actively involved in civil rights work during their time at Miami and preserved a variety of photographs, letters, flyers, and newspaper clippings. All other materials are held in the Special Collections & Archives at Miami University.