Looking Ahead
The Future...
When most people think of the Cradle of Coaches they think of the past and while it is certainly rooted in the history of football, it is still alive and kicking. There are several coaches with ties (graduates or former coaches) to Miami currently in prominent coaching positions. To name a few:
John Harbaugh – Baltimore Ravens Head Coach
Sean Payton – New Orleans Saints Head Coach
Kevin Wilson – Indiana University Head Coach
Aaron Kromer – Chicago Bears Offensive Coordinator
Mel Tucker – Chicago Bears Defensive Coordinator
Pat Narduzzi – Michigan State University Defensive Coordinator

From that list, Harbaugh (1980-1984), Kromer (1985-1998) and Narduzzi (1990-1992) are all graduates of Miami. Payton (1994-1995), Wilson (1990-1998) and Tucker (1999) are former Miami assistant coaches.
John Harbaugh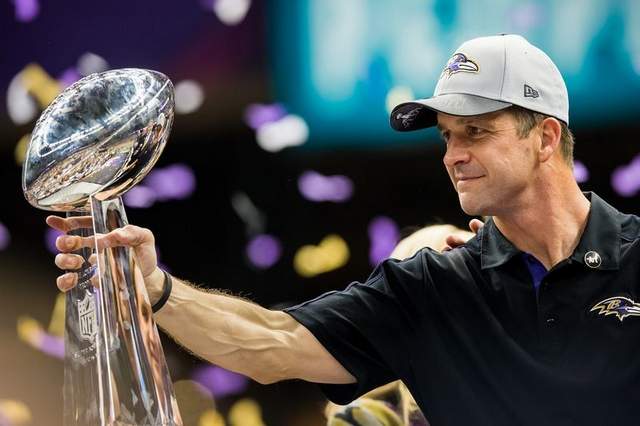 Earlier this year, Miami University Athletics announced that John Harbaugh would be the latest alumnus to have his statue added to the Cradle of Coaches Plaza at Yager stadium; the induction is scheduled for early 2014. After graduating from Miami in 1984, Harbaugh began his coaching career as an assistant at Western Michigan. Famously, his Baltimore Ravens faced and defeated his younger brother's San Francisco 49ers in Super Bowl XLVII. Career overview:

1984-1987: Westerrn Michigan Running Back and Wide Receiver Coach
1987: University of Pittsburgh: Tight Ends Coach
1988: Morehead State Special Teams and Secondary Coach
1989-1996: University of Cincinnati Special Teams Coordinator
1997: Indiana University Bloomington Special Teams Coordinator and Defensive Backs Coach
1998-2007: Philadelphia Eagles Special Teams Coordinator and Defensive Backs Coach
2008-present: Baltimore Ravens Head Coach
Pat Narduzzi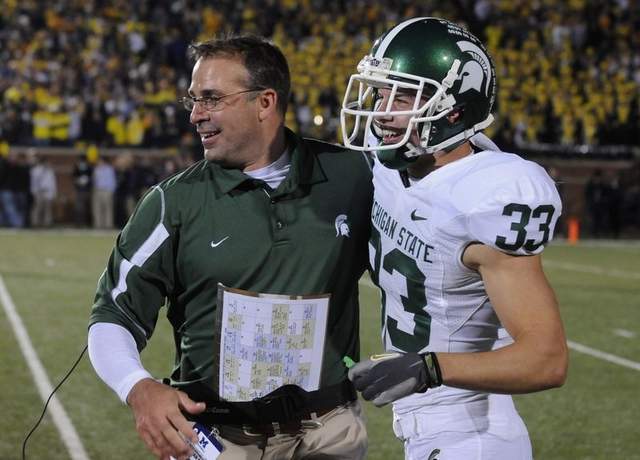 Pat Narduzzi is the son of Miami Cradle of Coaches member Bill Narduzzi. Pat served as a graduate assistant at Miami from 1990-1991 under Randy Walker. He is currently the defensive coordinator at Michigan State University. He has led the Spartans defense to a top 10 national ranking the last two years. Career Overview:
1990-1991: Miami University Graduate Assistant
1992: Miami University Wide Receiver Coach
1993-1997: University of Rhode Island Linebacker Coach
1998-1999: University of Rhode Island Defensive Coordinator
2000-2002: University of Northern Illinois Linebacker Coach
2003: Miami University Defensive Coordinator
2004-2006: University of Cincinnati Defensive Coordinator
2007-present: Michigan State University Defensive Coordinator
Aaron Kromer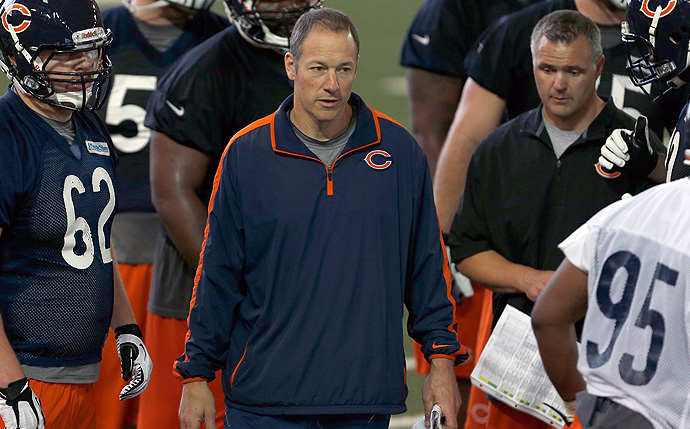 Aaron Kromer is a Miami graduate ('90) and was an assistant coach at Miami until 1998. He spent the last five years with the New Orleans Saints under Sean Payton, and was interim head coach for the first six games of last season. He is currently the offensive coordinator of the Chicago Bears. Career Overview:
1990-1991: Miami University Graduate Assistant
1992-1998 : Miami University Tight End Coach
1999-2000: Northwestern University Offensive Line Coach
2001-2004: Oakland Raiders Offensive Line Coach
2005-2007: Tampa Bay Buccaneers Offensive Line Coach
2008-2012: New Orleans Saints Offensive Line Coach
2013-present: Chicago Bears Offensive Coordinator