Sid Gillman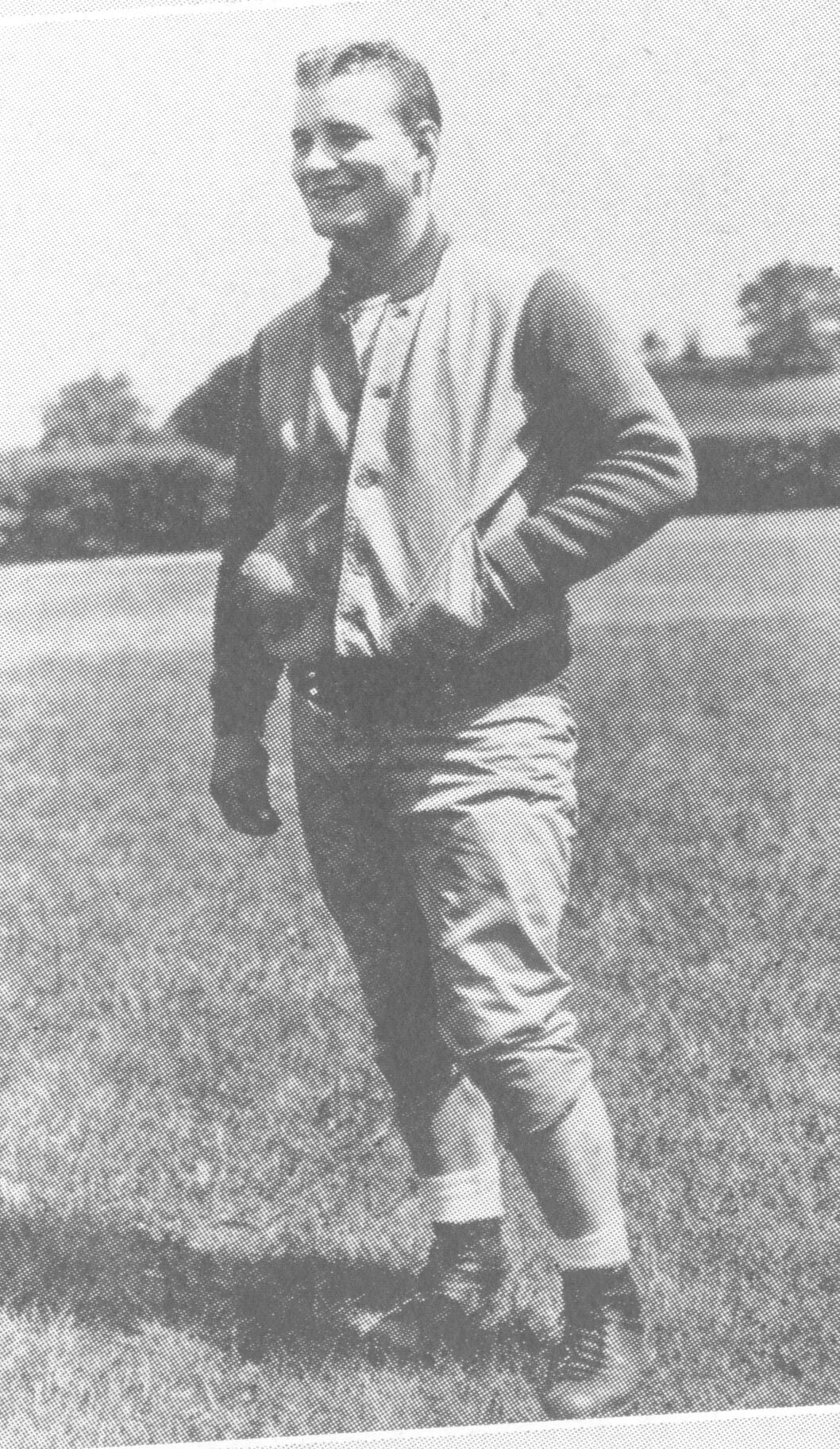 Sid Gillman
b. October 26, 1911 - d. July 3, 2003
Years at Miami: 1944-1947
Alma Mater: Ohio State (1933)
Career Record: 200-129-9 (62.0%)
Sid Gillman is considered by many to be the "Father of the Modern Passing Game." His principles and ideas were ahead of their time and are still widely used from the high school level to the NFL.
Before Gillman became a coaching legend, like most others, he was an assistant coach. He spent his early coaching career as an assistant at Denison University and then Ohio State. Eventually he became Stu Holcomb's assistant here at Miami, and when Holcomb left Miami in 1944, Gillman was named the new head coach.
Gillman would spend four seasons at Miami accumulating a record of 31-6-1 (82.9%), culminating in an undefeated season in 1947. Over the course of his fifty plus years in coaching, Gillman had head coaching tenures with Miami University, the University of Cincinnati, the Los Angeles Rams, the San Diego Chargers and the Houston Oilers. Gillman is the only coach in both the College Football and NFL Hall of Fames.
Though he was successful as a coach, Gillman is more known for his innovations in the passing game. Gillman believed in forcing the defense to defend the entire field, both vertically and horizontally. He also employed five-man routes, which was uncommon at the time, to stress the defense and attack zone coverages. These principles were later used by Bill Walsh when he engineered his "revolutionary" and widely used "West Coast" offense.
Career Overview
Year

Team

W

L

T

%

1934

Ohio State University Assistant (Francis Schmidt)

1935-1937

Denison University Assistant (Tom Rogers)

1938-1940

Ohio State University Assistant (Francis Schmidt)

1941

Denison University Assistant (Tom Rogers)

1942-1943

Miami University Assistant (Stu Holcomb)

1944

Miami University

8

1

0

88.9%

1945

Miami University

7

2

0

77.8%

1946

Miami University

7

3

0

70.0%

1947

Miami University

9

0

1

95.0%

Miami Totals

31

6

1

82.9%

1948

Army Assistant (Earl Blaik)

1949

University of Cincinnati*

7

4

0

63.6%

1950

University of Cincinnati

8

4

0

66.7%

1951

University of Cincinnati*

10

1

0

90.9%

1952

University of Cincinnati*

8

1

1

85.0%

1953

University of Cincinnati

9

1

0

90.0%

1954

University of Cincinnati

8

2

0

80.0%

Cincinnati Totals

50

13

1

78.9%

1955

Los Angeles Rams (NFL)*

8

3

1

70.8%

1956

Los Angeles Rams (NFL)

4

8

0

33.3%

1957

Los Angeles Rams (NFL)

6

6

0

50.0%

1958

Los Angeles Rams (NFL)

8

4

0

66.7%

1959

Los Angeles Rams (NFL)

2

10

0

16.7%

Ram Totals

28

31

1

47.5%

1960

Los Angeles Chargers (AFL)^

10

4

0

71.4%

1961

San Diego Chargers (AFL)^

12

2

0

85.7%

1962

San Diego Chargers (AFL)

4

10

0

28.6%

1963

San Diego Chargers (AFL)^$

11

3

0

78.6%

1964

San Diego Chargers (AFL)^

8

5

1

60.7%

1965

San Diego Chargers (AFL)^

9

2

3

75.0%

1966

San Diego Chargers (AFL)

7

6

1

53.6%

1967

San Diego Chargers (AFL)

8

5

1

60.7%

1968

San Diego Chargers (AFL)

9

5

0

64.3%

1969

San Diego Chargers (AFL)

4

5

0

44.4%

1970

San Diego Chargers (General Manager)

1971

San Diego Chargers (NFL)

1

9

0

10.0%

Charger Totals

83

56

6

59.3%

1972

Dallas Cowboys (Quality Control)

1973

Houston Oilers (NFL)

1

8

0

11.1%

1974

Houston Oilers (NFL)

7

7

0

50.0%

Oiler Totals

8

15

0

34.8%

1975

Oakland Raiders (Scout)

1976

Washington Redskins (Scout)

1977

Chicago Bears (Offensive Coordinator - Jack Pardee)

1978

United States International University (Athletic Director)

1979-1980

Philadelphia Eagles Assistant (Dick Vermeil)

1982

Philadelphia Eagles Assistant (Dick Vermeil)

1983

Oklahoma Outlaws (Admin.)

1984

Los Angeles Express (USFL) Assistant (John Hadl)

1985

Philadelphia Eagles Assistant (Marion Campbell)

1987

University of Pittsburgh Assistant (Mike Gottfried)

NCAA Totals

81

19

2

80.4%

NFL Totals

37

55

1

40.3%

AFL Totals

82

47

6

63.0%

Professional Totals

119

102

7

53.7%

Career Totals

200

121

9

62.0%

* denotes Conference Championship

^ denotes National Championship

$ denotes AFL Championship