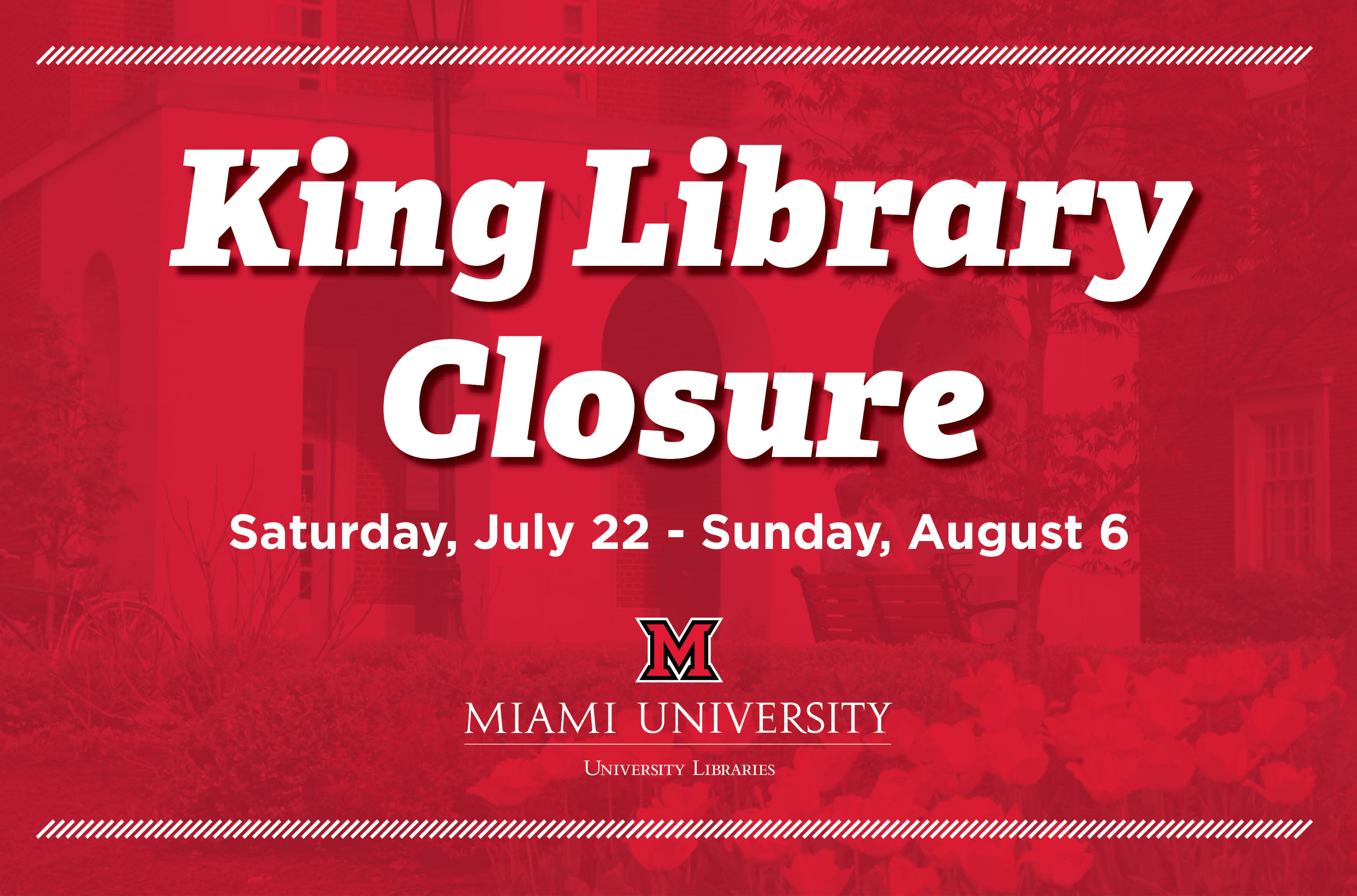 As part of a major campus electrical upgrade project, Miami University's King Library will be closed for two weeks this summer, Saturday, July 22 – Sunday, Aug. 6.
During this time Special Collections and University Archives will also be closed.
We apologize for any inconvenience.
+++++++++++++++++++++++++++++++++++++++++++++++++++++++
The Walter Havighurst Special Collections holds over 82,000 volumes, including rare books, manuscripts, and special subject collections. Collection strengths include: the history and culture of the Ohio Valley/Old Northwest Territory; the history of transportation, especially in the 19th century; the American Civil War; pre- and post-revolutionary Russian history, art and literature; William Holmes McGuffey and his Readers; 19th century gift books; and children's literature, especially the 18th through the 20th centuries, including 19th century schoolbooks. Cataloged materials in the Special Collections & Archives may be searched through the library catalog. For manuscript collections, please see the finding aids on the individual collection pages.
The archives held at Miami University are comprised of three archives: the Miami University Archives, which contains manuscripts, publications, photographs, and artifacts dealing with Miami University history; the Western College Memorial Archives, which holds materials from the Board of Trustee records dating back to 1853; and the Oxford College Archives, which documents the history of the women's college. Archival records may be accessed online through our ArchivesSpace instance.