King Library, Room 321
April 18 – October 13, 2016
Opening Reception: Wednesday, April 20, 5-7 PM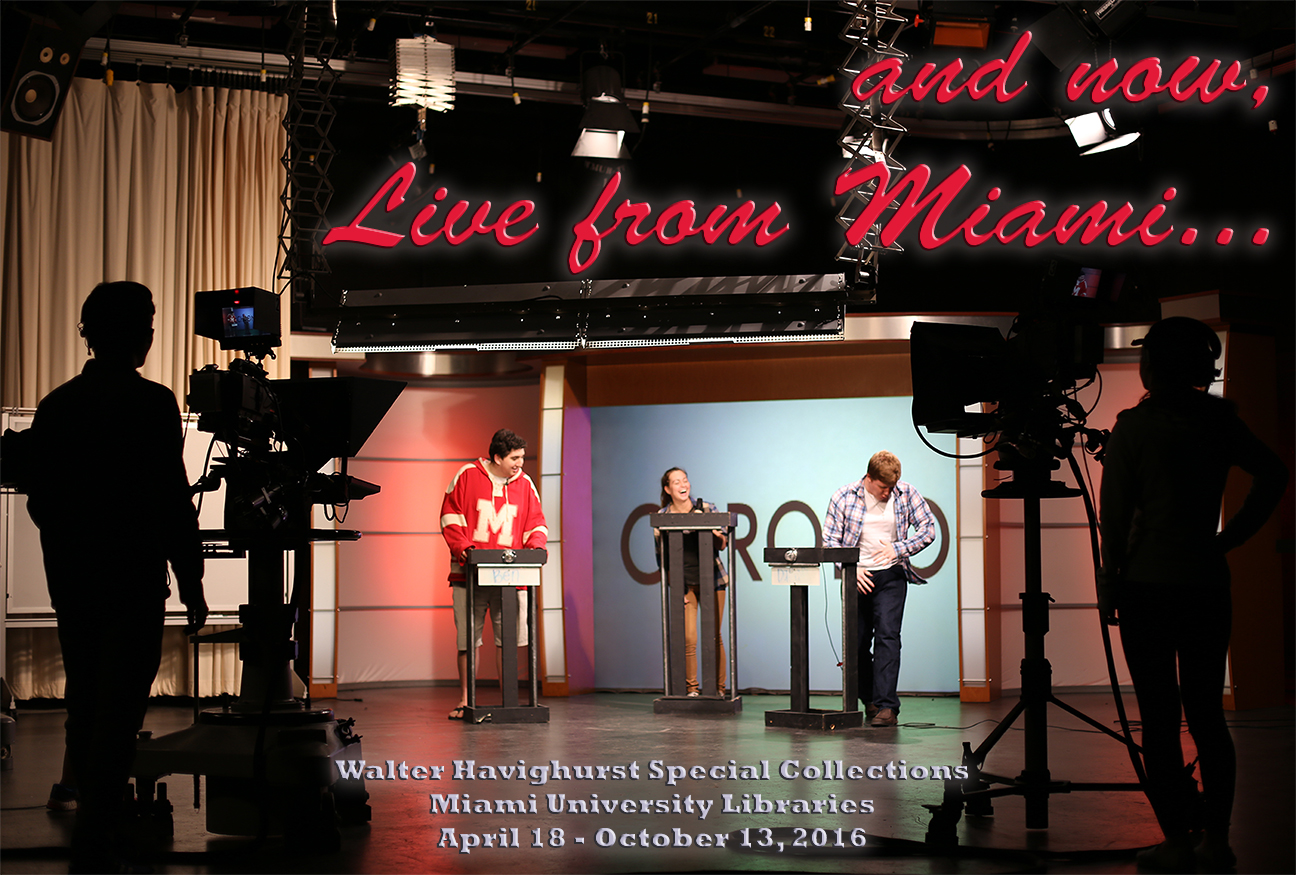 Miami University has a long and proud tradition of student involvement in both radio and television productions. This exhibit will celebrate five decades of students in broadcasting, including shows such as:
Studio 14, a television variety show produced in the late 60s and early 70s
Passing Reality, a 2002 television series satirizing reality tv and Miami life
Newspoint, a twice-nightly radio and television news broadcast
Mama Jazz, the perennially popular jazz radio show hosted by Phyllis Campbell for over 30 years, produced with the help of many students
MacMillan to Miami, a 2009 show about an international student settling into life in Oxford and at Miami
Oxford Week in Review, catching you up with the most important local news of the week
and many more! Many of these productions can be found online in the WMUB Archives.
For questions about the exhibit, contact Marcus Ladd at laddmm@MiamiOH.edu or (513) 529-0462.