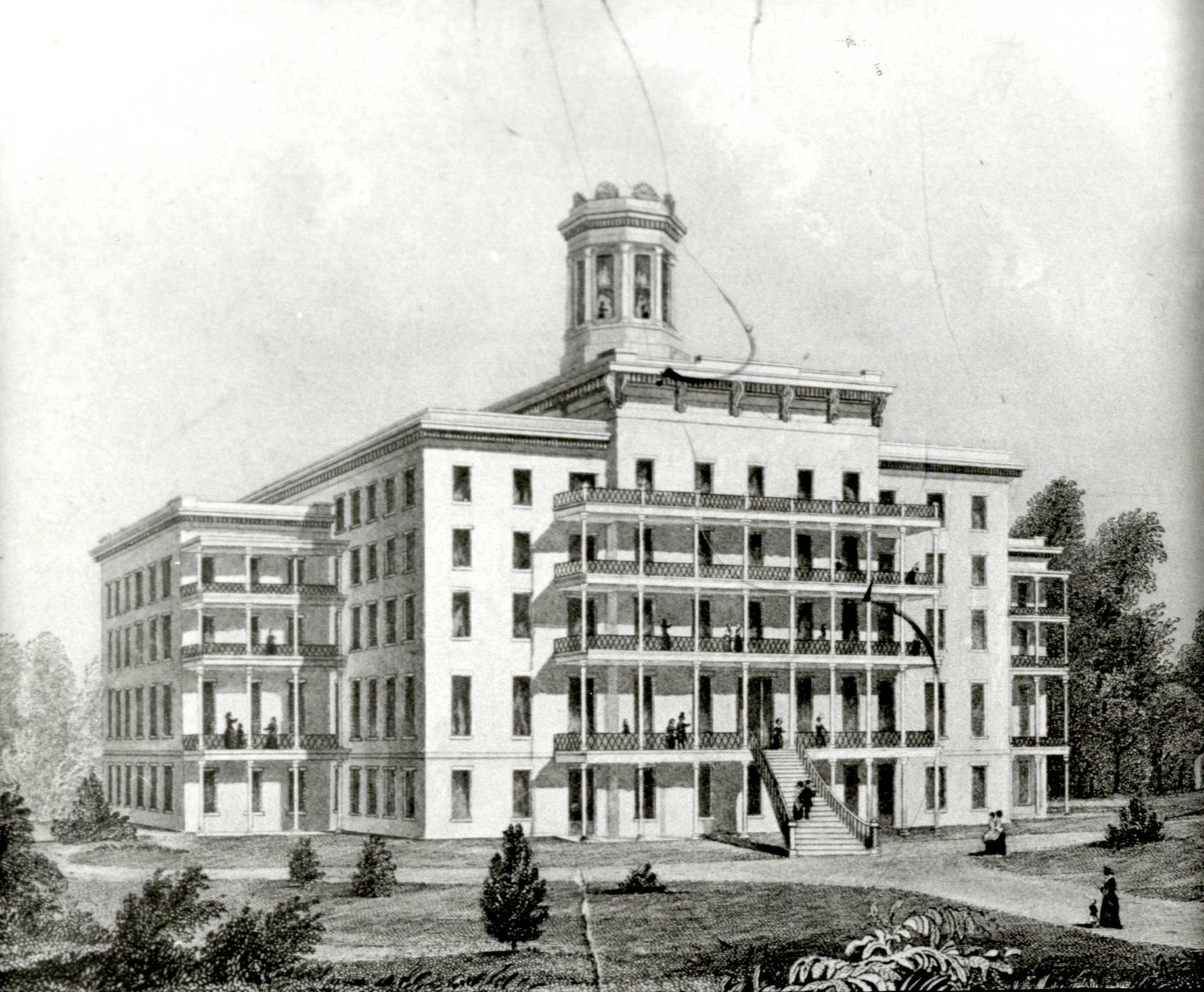 Peabody Hall before the Fire: Completed in 1855, the building was originally named "Seminary Hall". It was renamed in 1905 after Helen Peabody, founder of the Western Seminary. Through 1853 the Board of Trustees was occupied with plans for the building. The building was erected according to the plans of the architect W. H. Bayless. On March 4, 1854 a contract was made with construction firm Morrison and Blair for the erection of the building.
---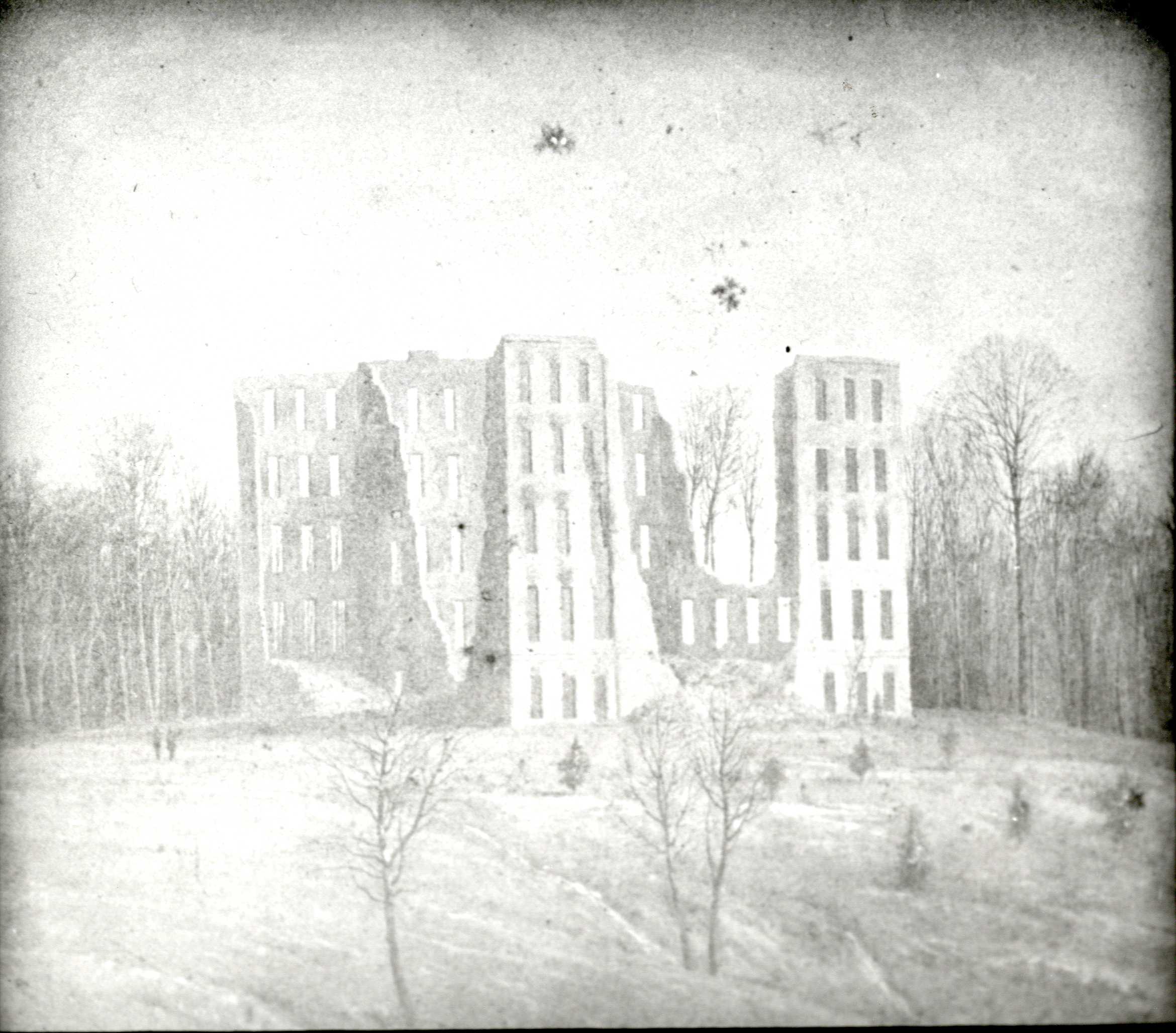 Ruins after Fire of 1860: Peabody Hall with its many balconies and breezy hallways was destroyed by fire in 1860. A defective flue had caused the fire. With no dorm the young ladies were distributed among the people of the village who opened their homes to them.
---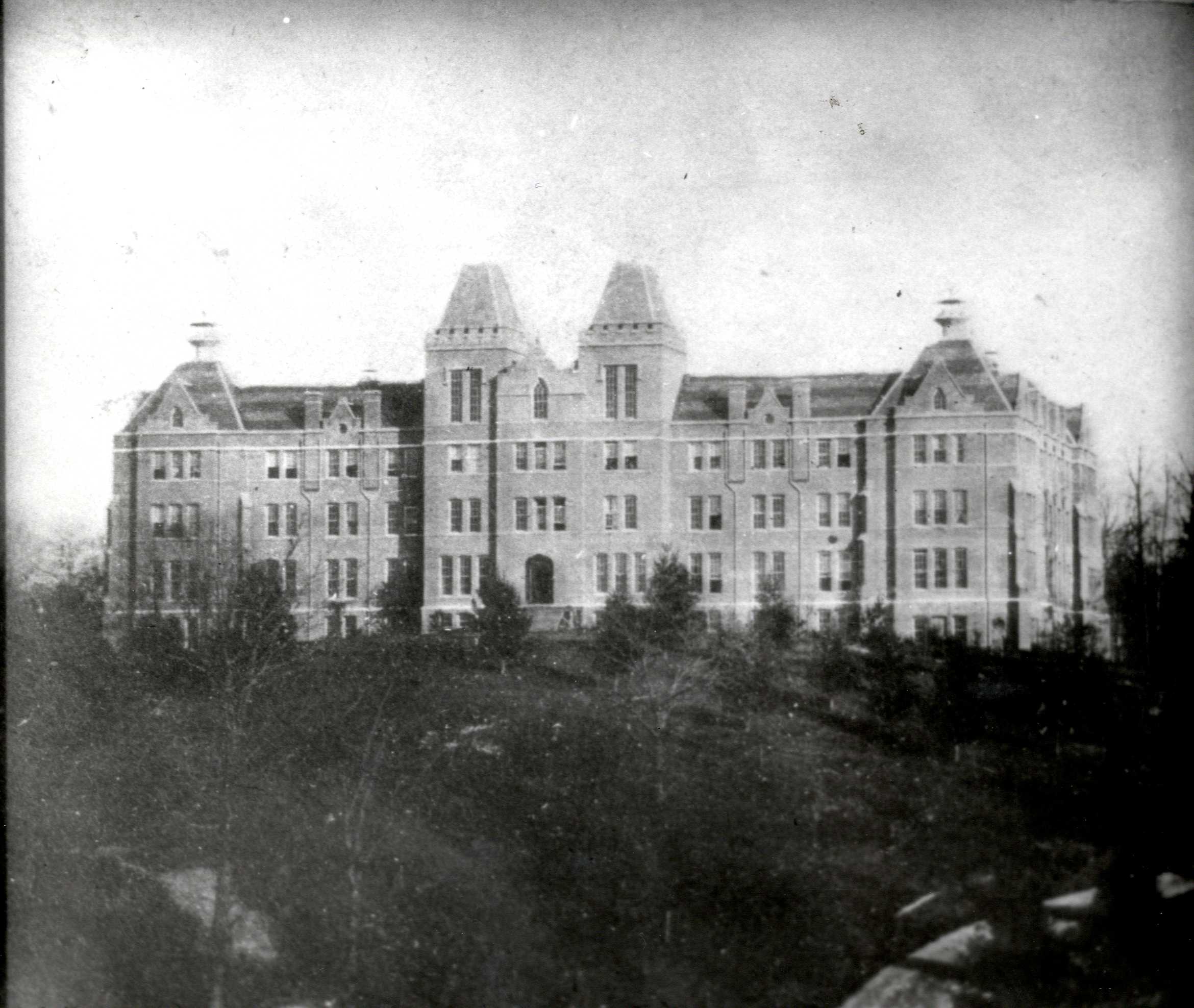 Peabody Hall was rebuilt in 1860: Later in 1860 plans were drawn up in Boston under the direction of Mr. Daniel Tenney. They were somewhat revised by Cincinnati architects. The second building was more substantial in that it was constructed in such a way that in case of a fire, the building's wall would not collapse.
---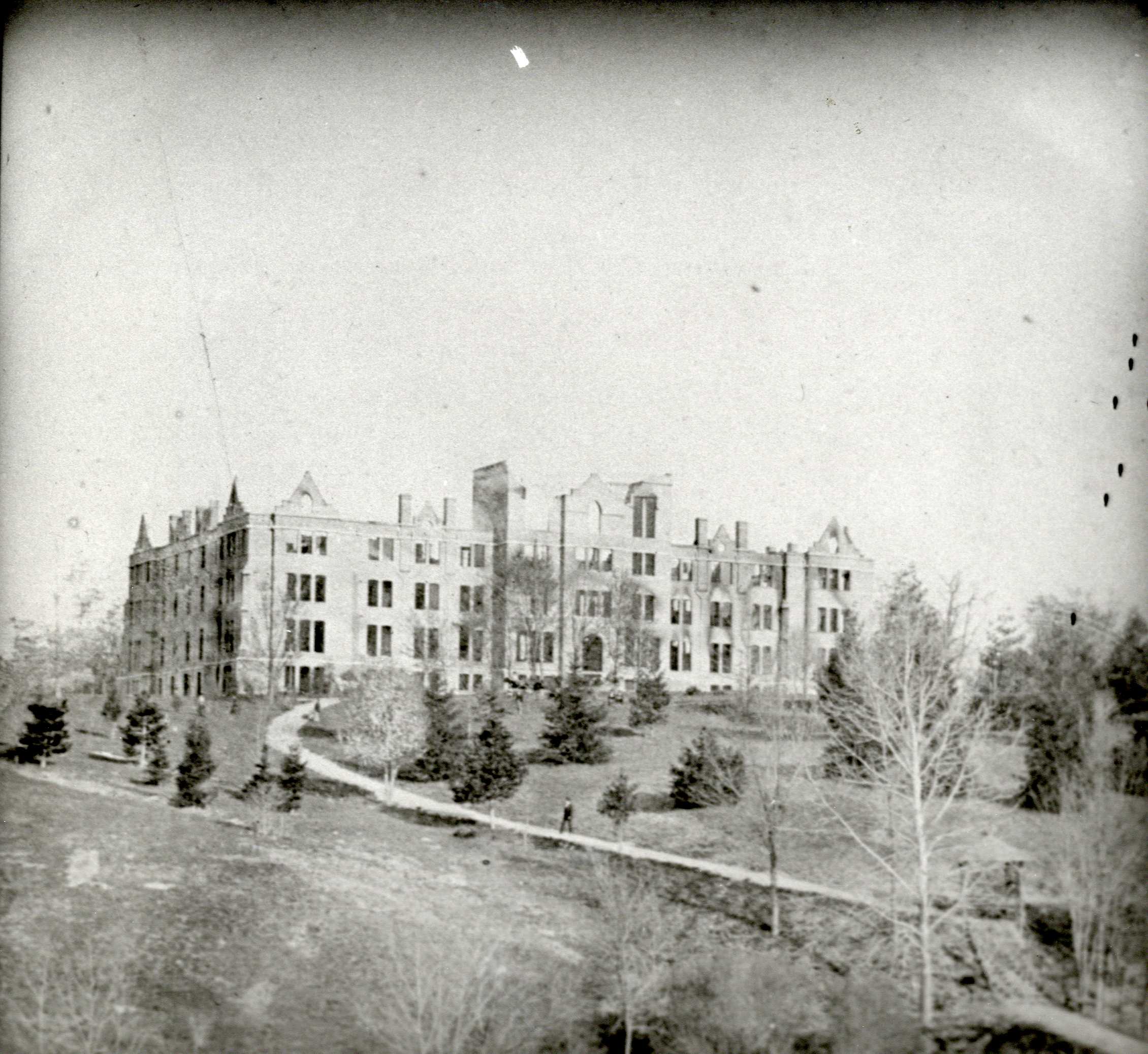 Ruins after the Fire in 1871: On April 7, 1871, the Western Female Seminary was again destroyed by fire. Thanks to the careful construction of the walls of the second building some the of brick partitions remained standing. The day after the fire students returned to their homes. Insurance covered the cost for most of the re-building. In October the building re-opened for residence.
---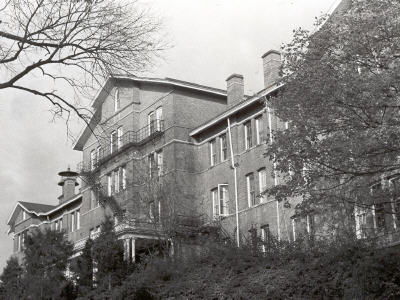 Peabody Hall: Peabody hall in its current form is the home of the Western College Program and The Western College Memorial Archives.