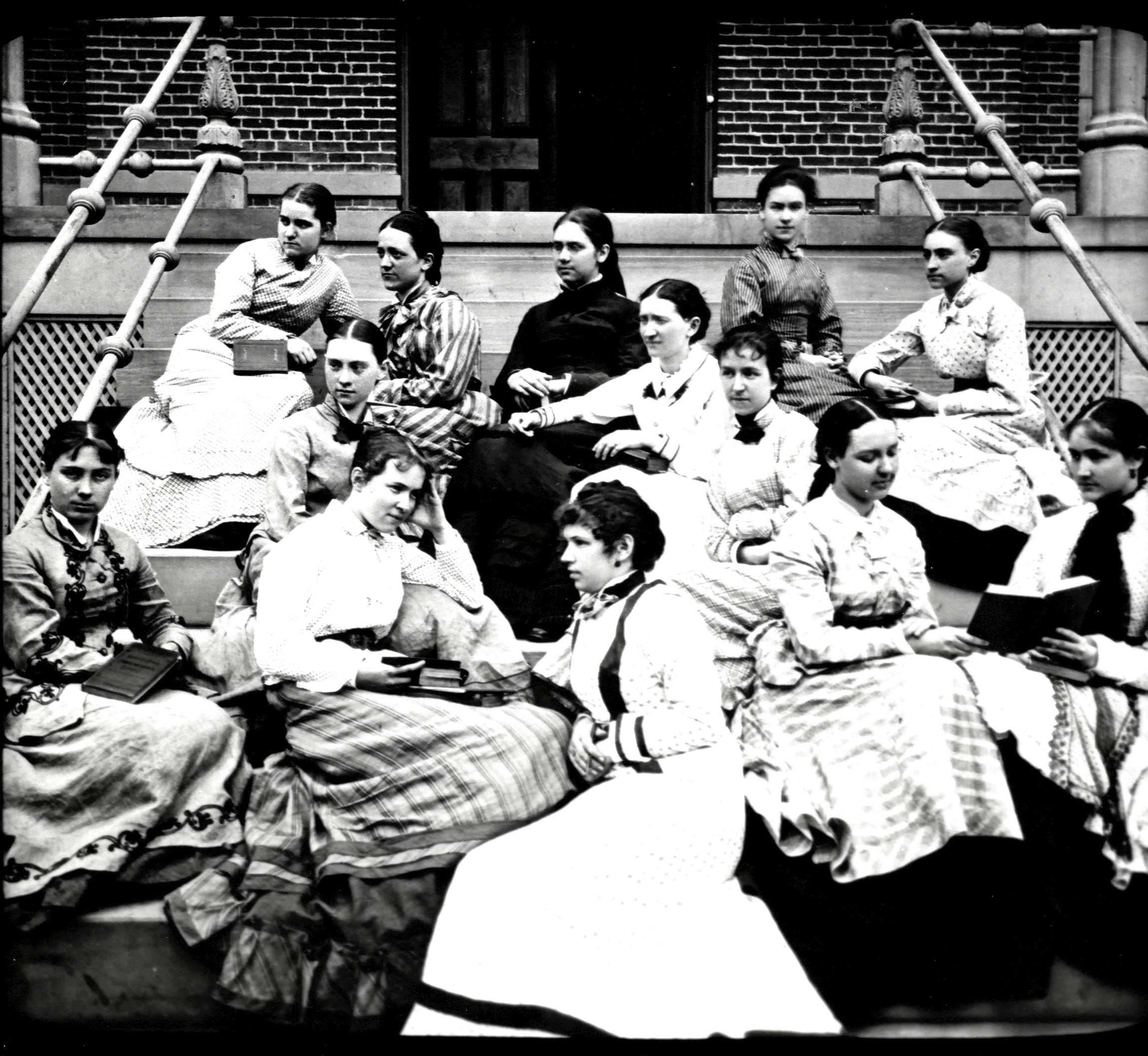 Class of 1877
---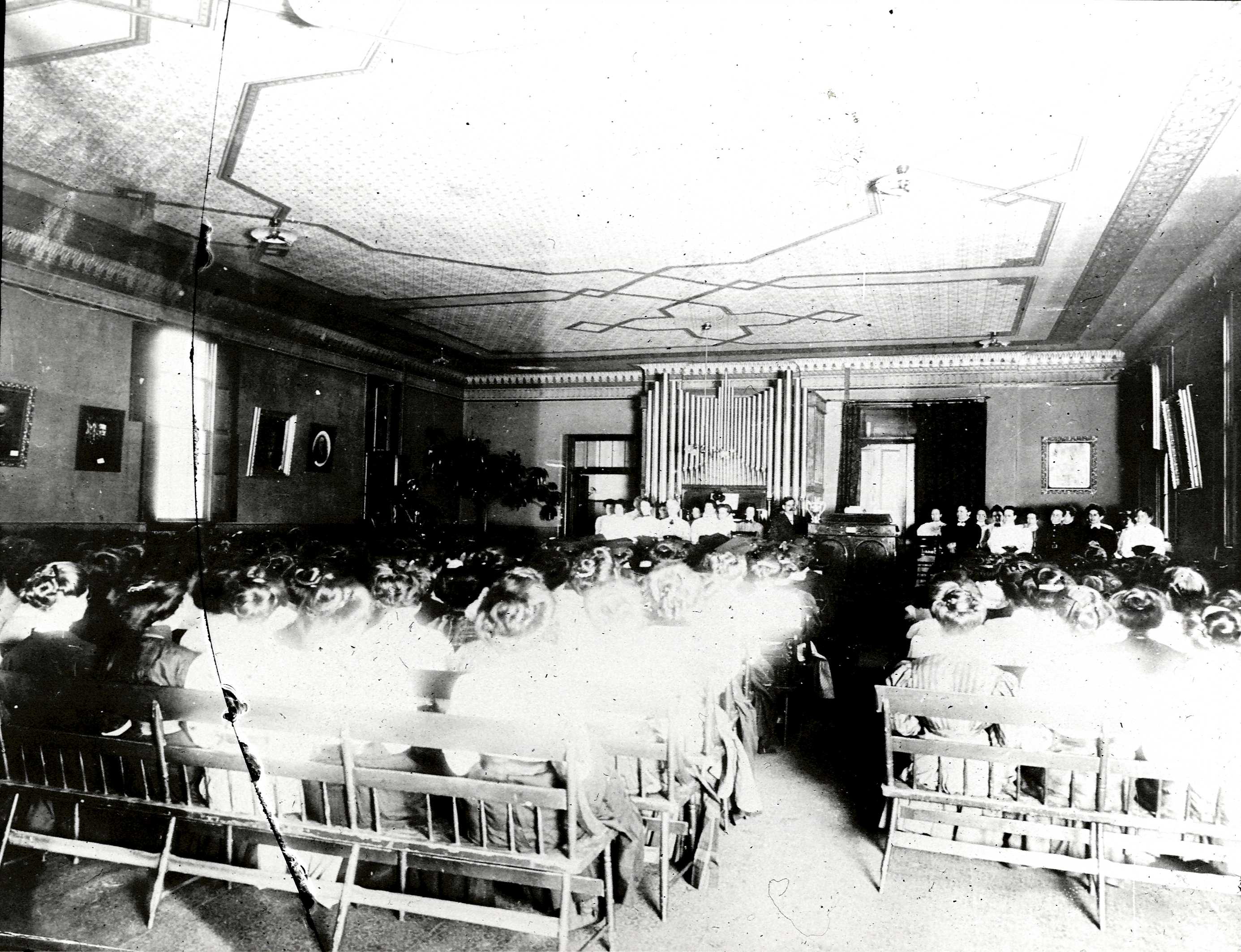 Classes: In the early days of the seminary, the academic year was divided into three terms; the first of fourteen weeks, the remaining two of thirteen each; september to Christmas, January to April, the middle of April to the middle of July. On Sunday students were expected to remain at the Seminary.
---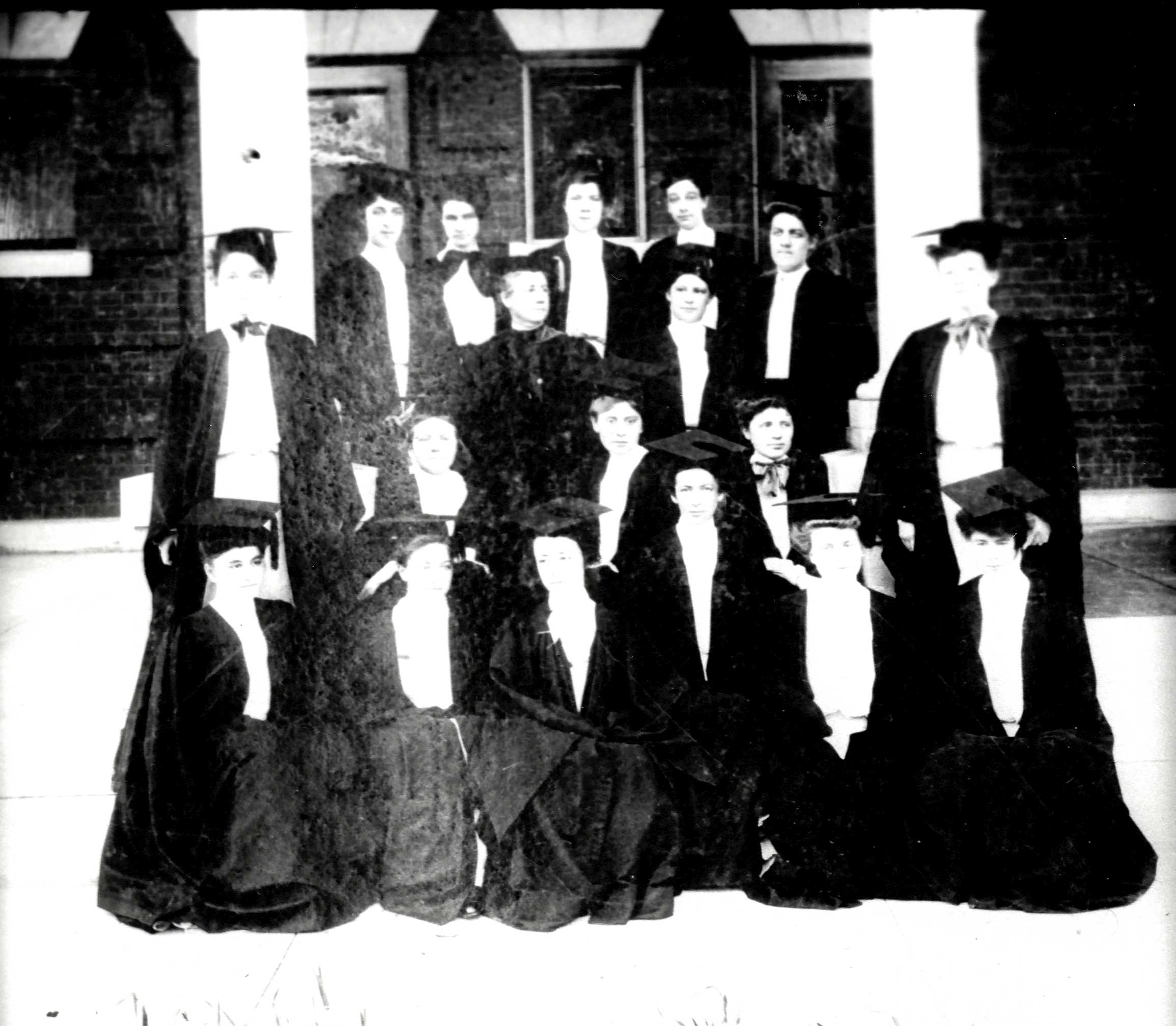 Seniors in Cap and Gown: Graduates were exposed to rigorous academic studies. Courses were extended over a period of three years. The students were divided into a junior, middle and senior class. Students who applied to the seminary were expected to have a good knowledge of English Grammar, Modern Geography, Written and Mental Arithmetic as well as the History of the United States.
---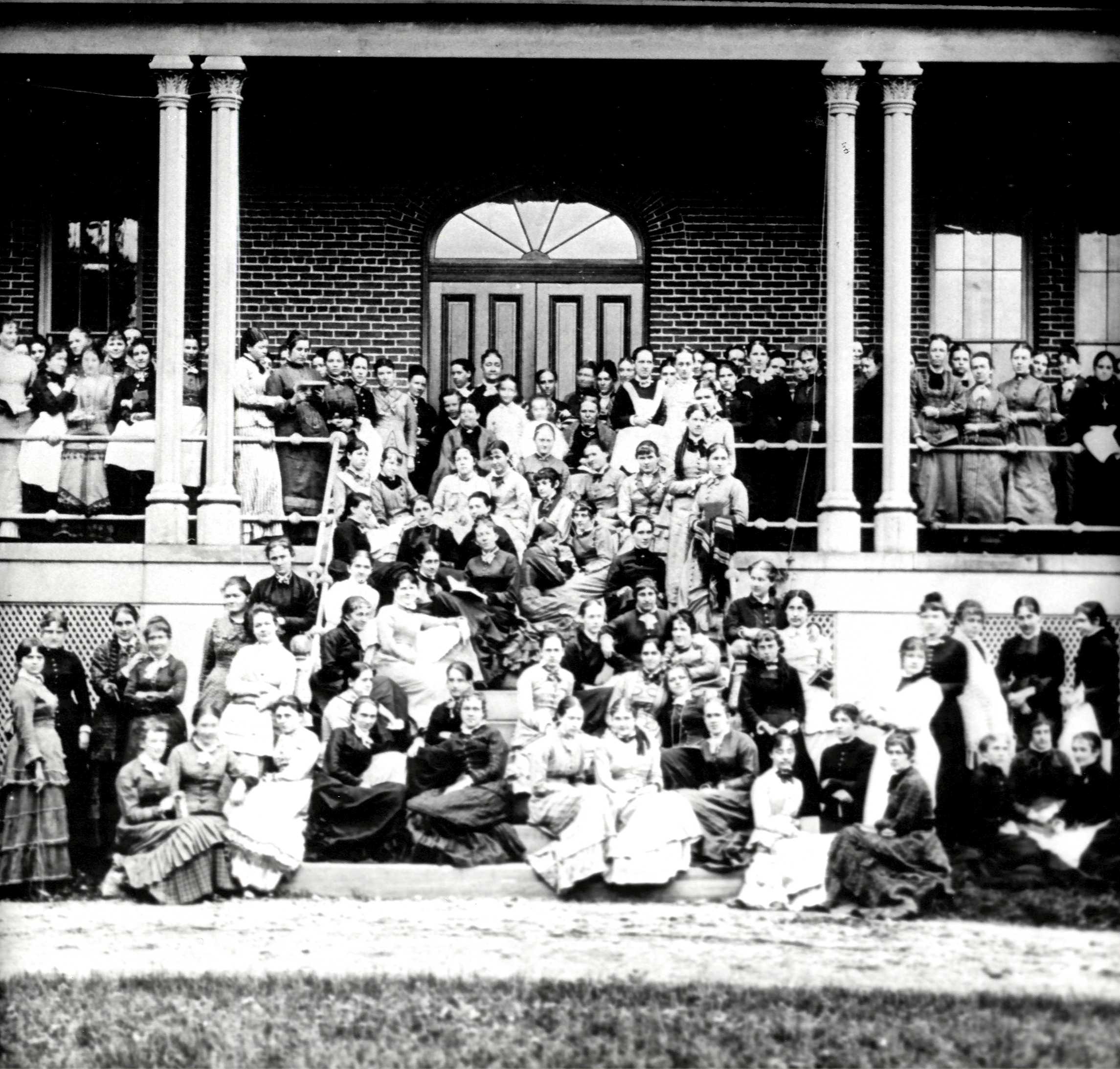 Class Photo, 1888
---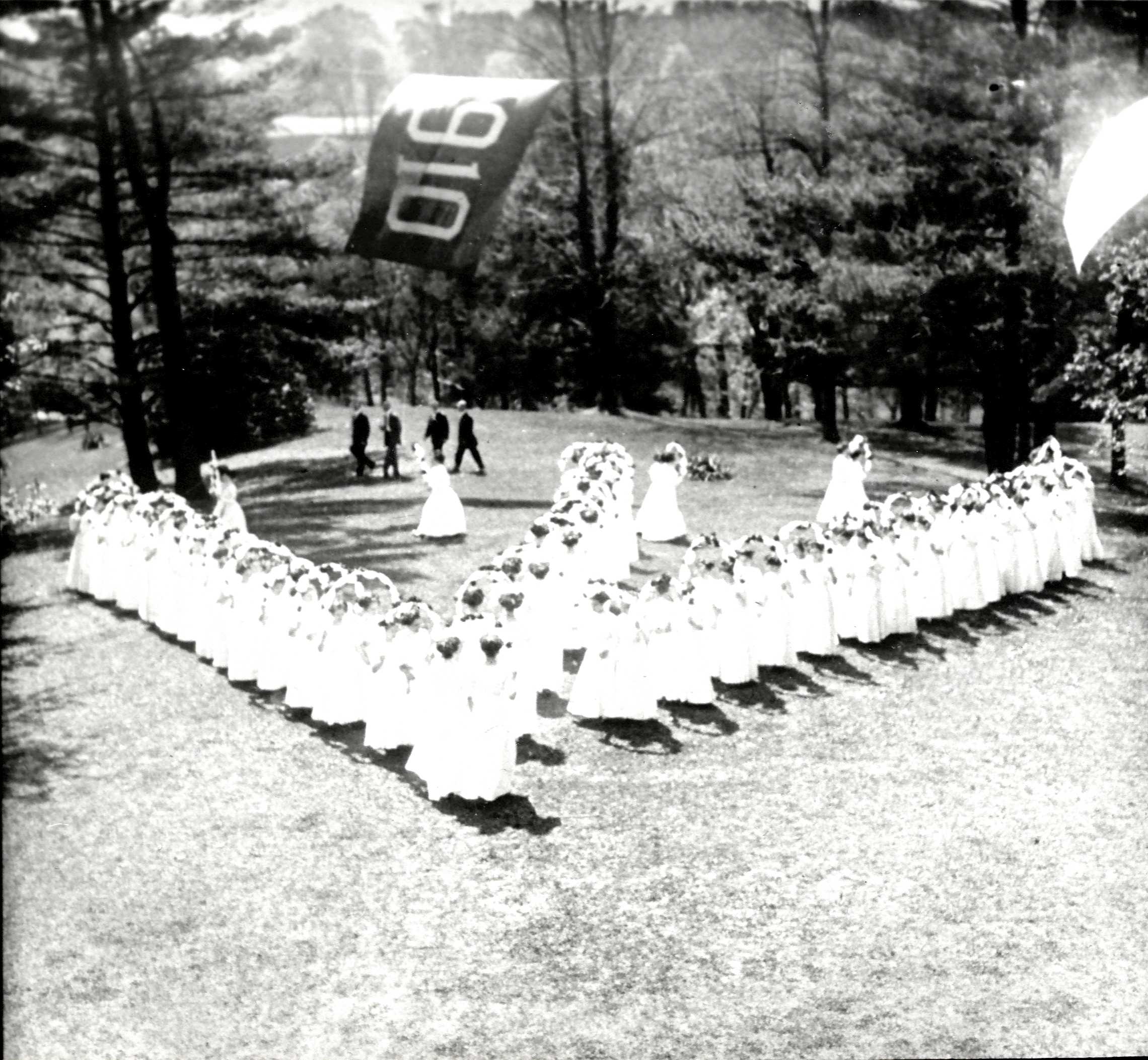 Tree Day, 1910: This spring celebration included the planting of a tree by the freshmen class by means of a spade tied with class ribbons and handed down by the sophomore class. This ceremony was carried out with the raising of class flags and singing of class songs, as well as the senior farewell to their freshman tree.
---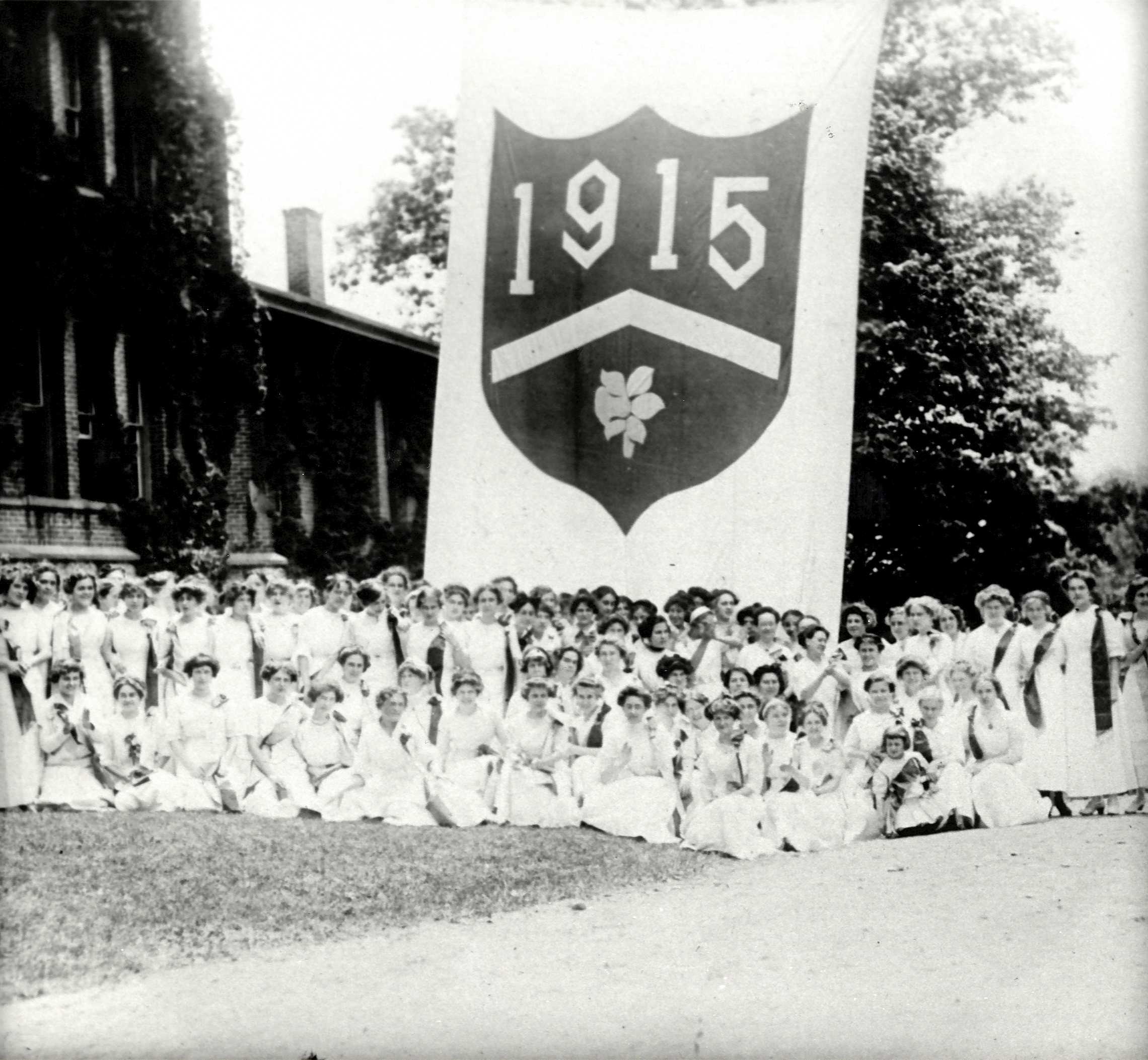 Tree Day, 1915: Leila McKee brought Tree Day to Western from Wellesley. It was first celebrated at Western in 1890 and was an annual event.
---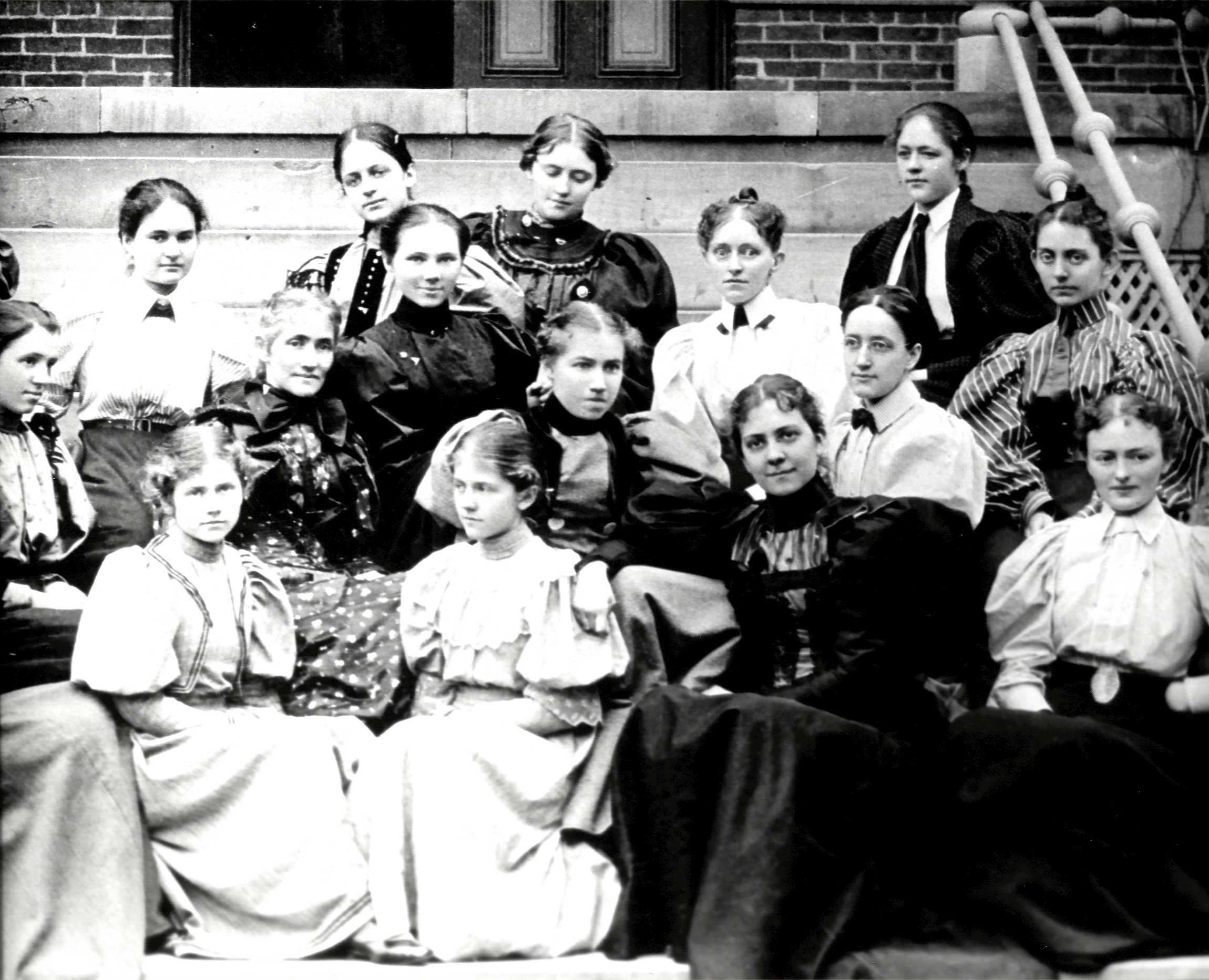 Senior Class on the steps of Peabody Hall with President McKee: Seniors had an important role in college life. They were expected to help the freshmen in problems of social and academic adjustment to college life.
---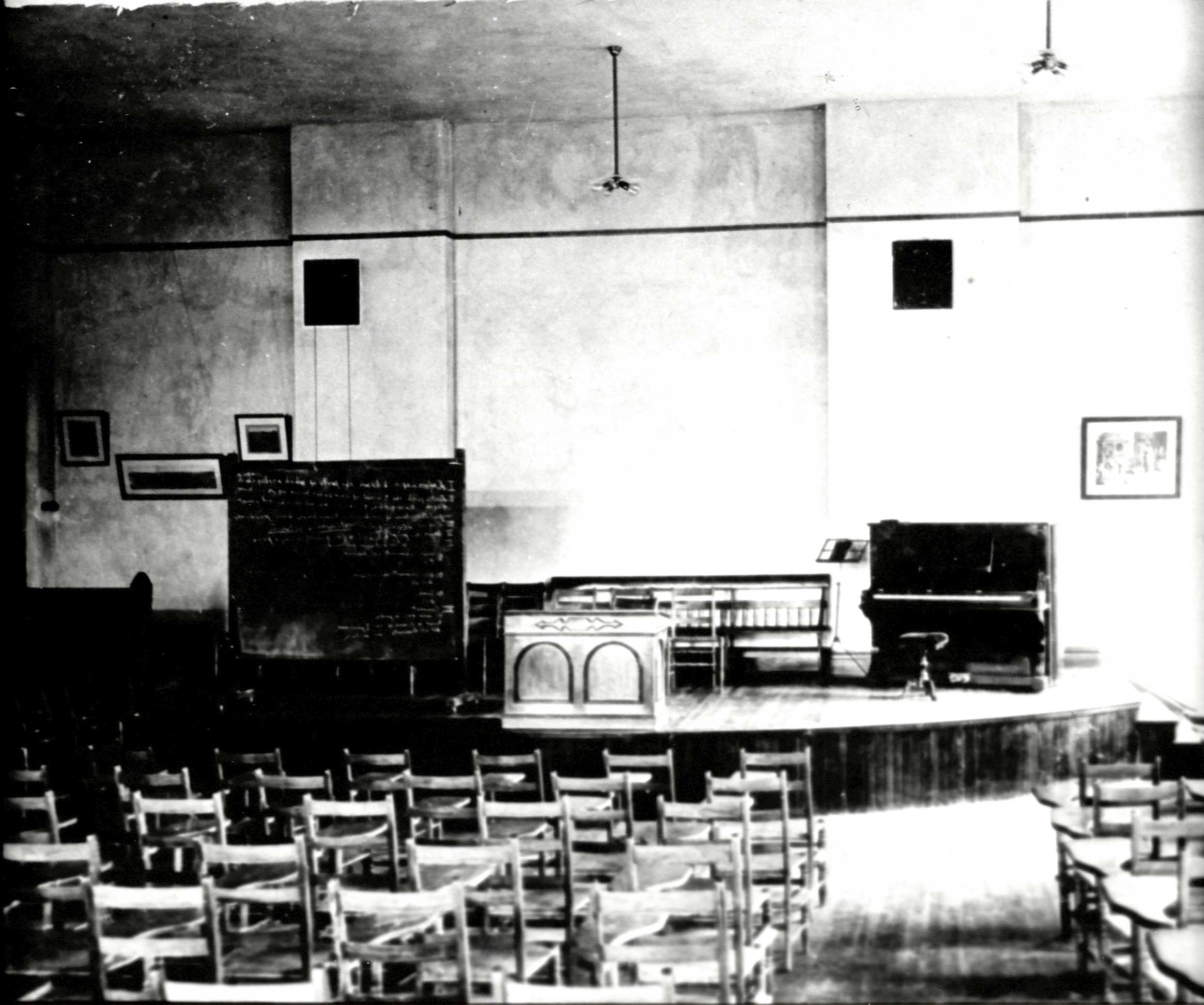 Peabody Classroom: Classes were offered in English, grammar, modern geography, history of the United States, mental and written arithmetic. Courses in Latin, German and Greek were also available.
---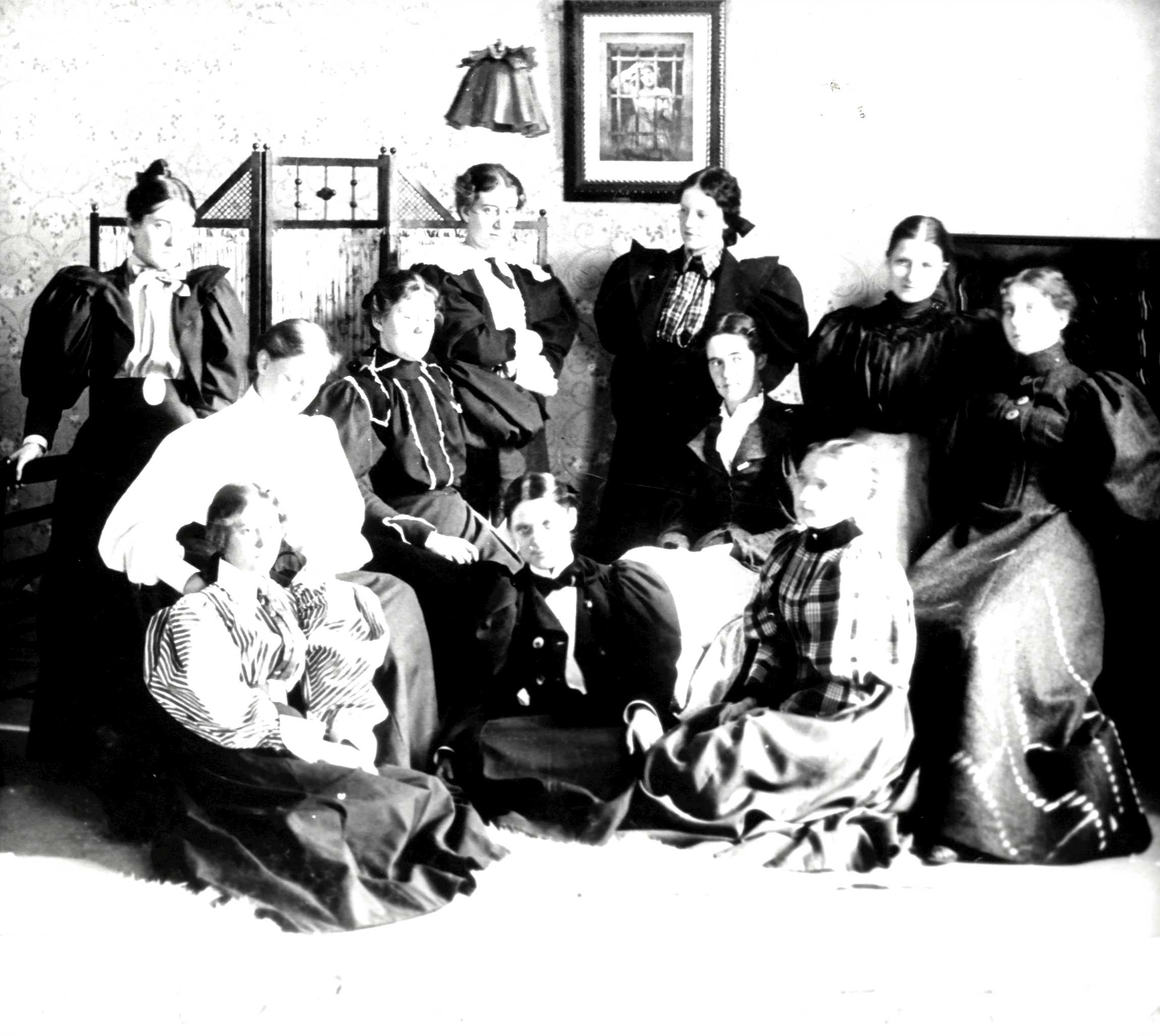 Glee Club: The choir had always been an important organization at Western. Membership was open to qualified students in any class. The choir received vocal training which enabled it to make a valuable contribution not only to Sunday services in Kumler Chapel but also to churches in and around Oxford.
---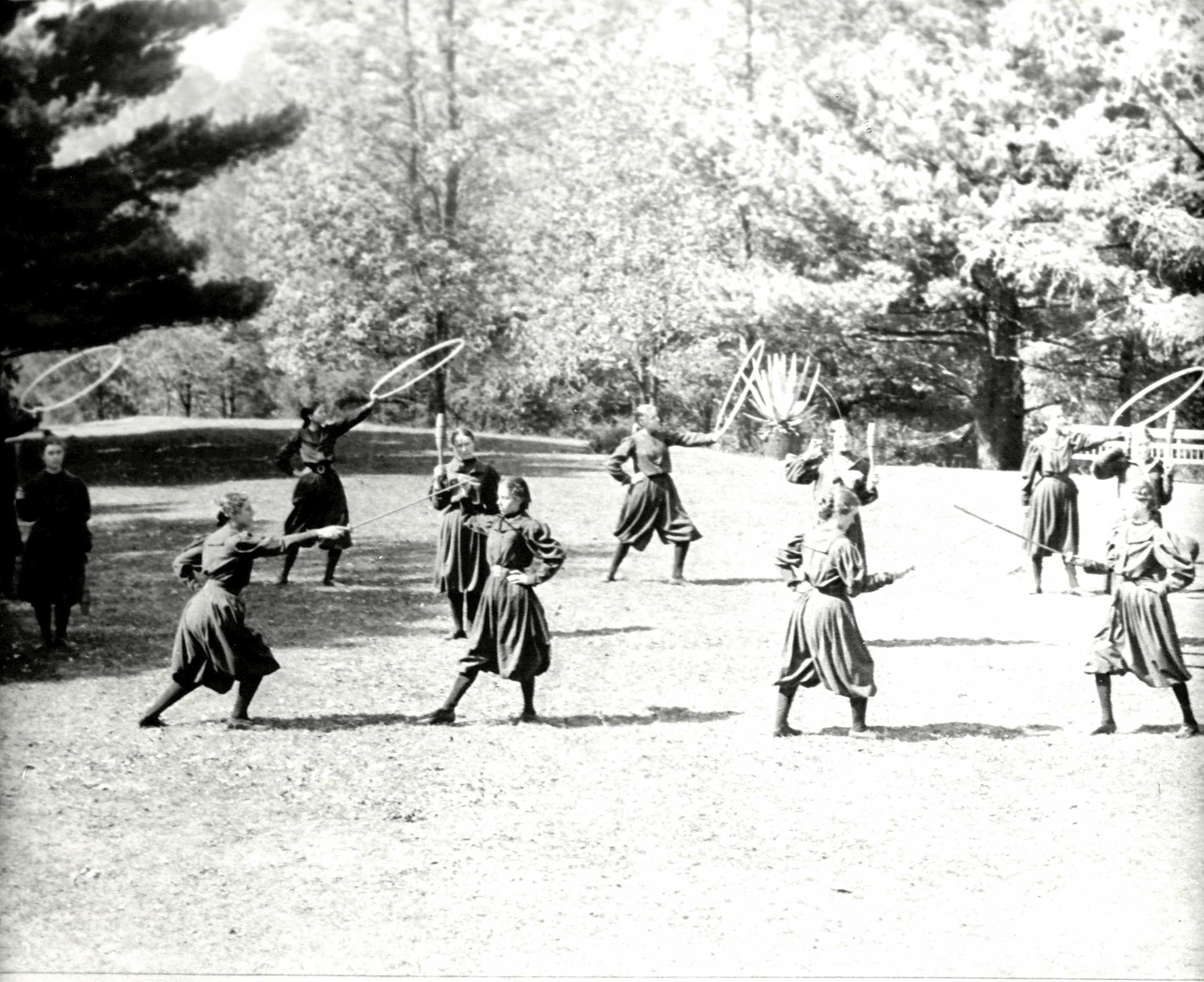 Fencing in Gym Class, late 19th or eary 20th century
---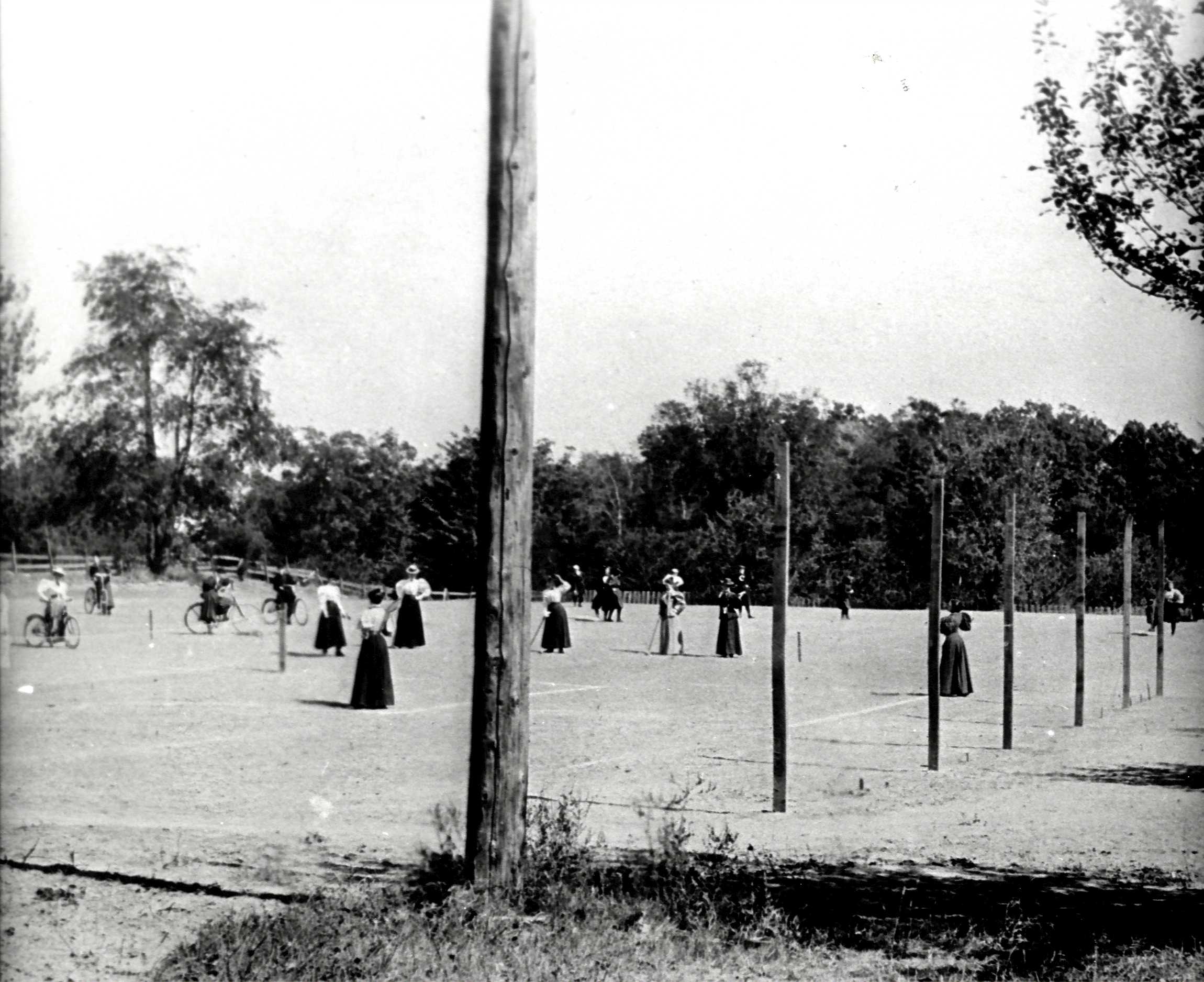 Gym Class, late 19th or eary 20th century
---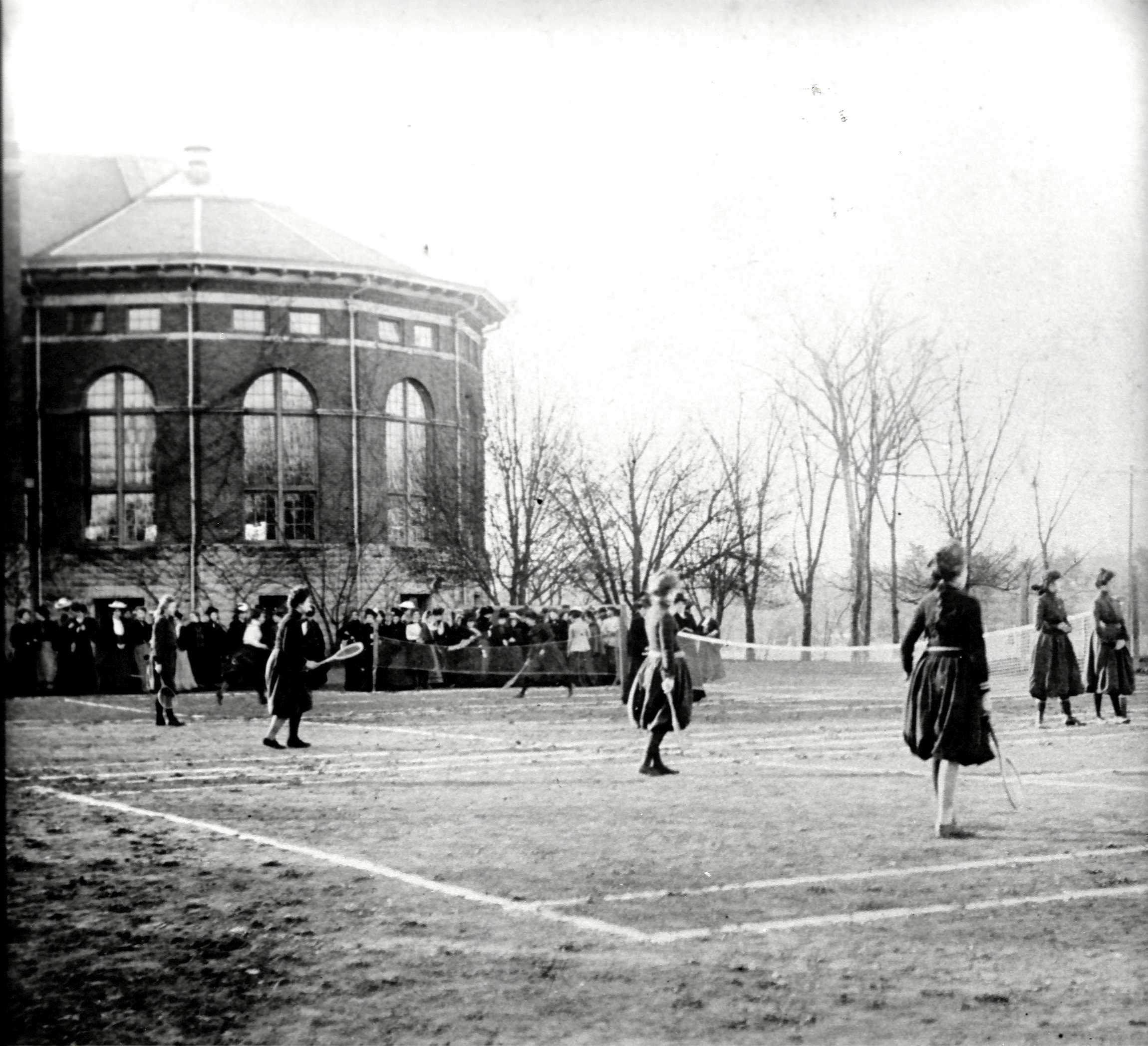 Gym Class, late 19th or early 20th century with Alumnae Hall in Background
---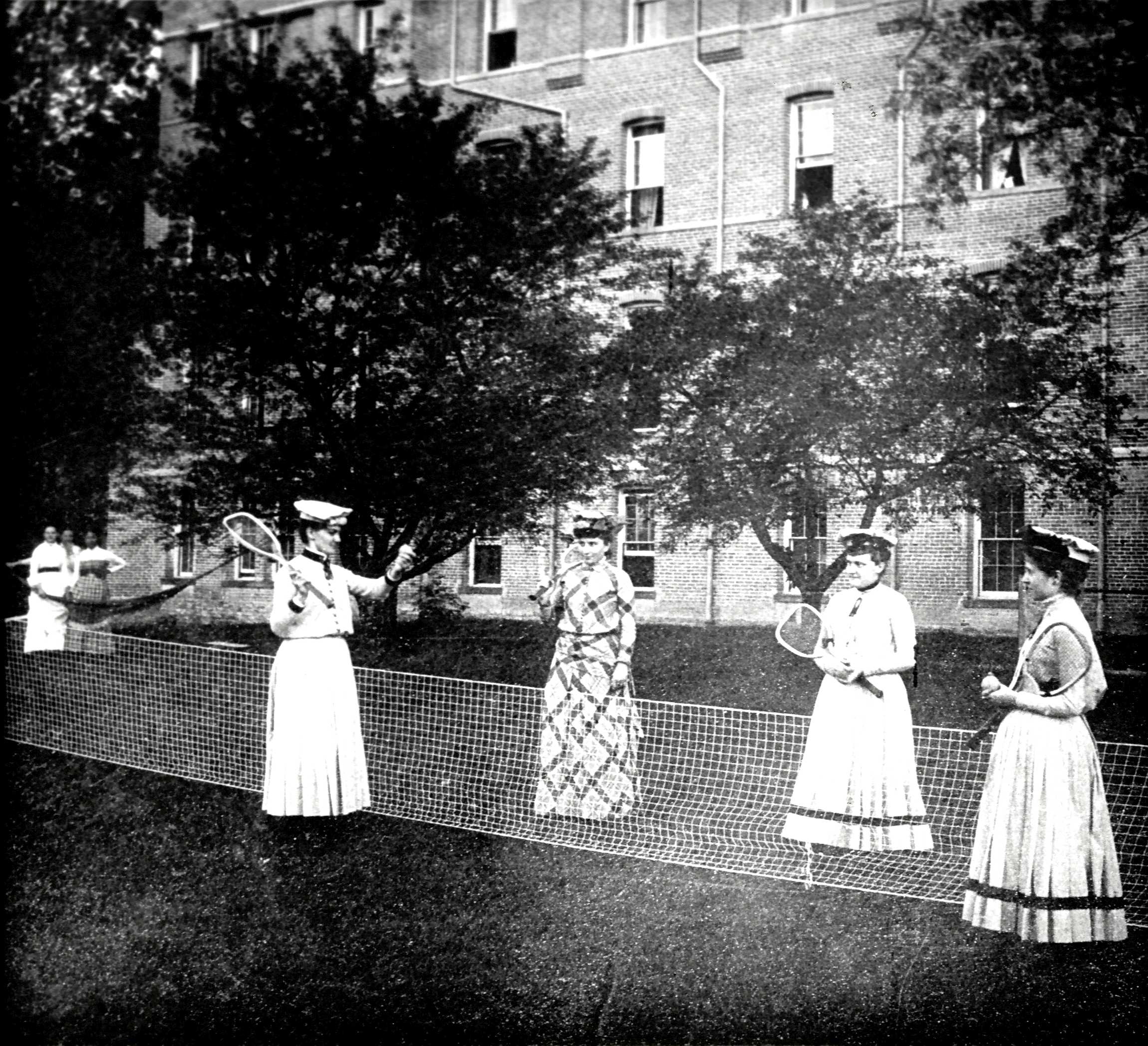 Gym Class tennis game, late 19th and early 20th century: Exercise was always an integral part of the student life while at Western Female Seminary. Students participated in such sports as tennis, basketball and bike riding.
---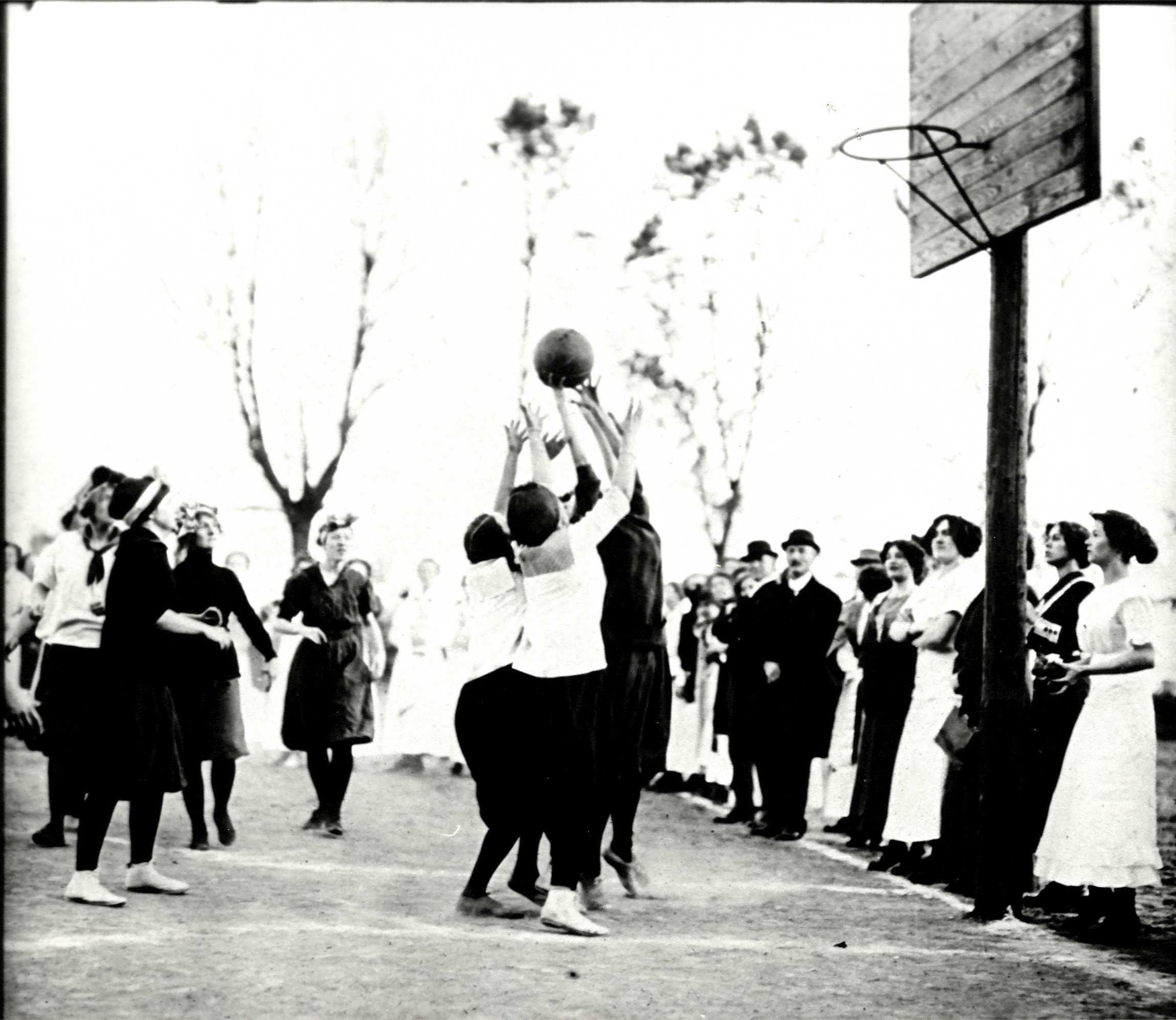 Gym Class basketball game, late 19th or eary 20th century: Basketball was a popular sport among the students. Students participated in intramural games and dancing as well.