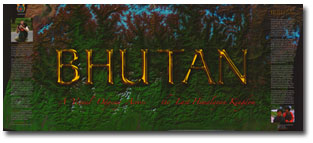 Measuring five by seven feet when opened and weighing 133 pounds, Guinness World Records has certified Bhutan: A Visual Odyssey Across the Last Himalayan Kingdom as the world's largest published book.In 1998, Michael Hawley, director of special projects at MIT, visited Bhutan, a 16,000-square-mile kingdom in the Himalayas located between Nepal, Tibet and India. Inspired by its scenic beauty and people, together with a desire to demonstrate how scientific field expeditions can achieve better photography, Hawley decided to produce a huge, limited-edition book of photographs to raise money for Bhutan's 350 schools.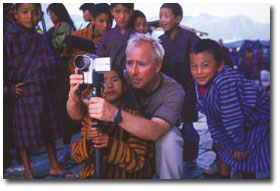 For two years, Hawley and a team of MIT students and staff members traveled across Bhutan, taking 40,000 photographs of their expedition using state-of-the-art digital and film cameras. Assisted by several Bhutanese people, Hawley and his team captured the area's mountainous terrain, architecture, and daily life through the eyes of two Bhutanese children, Choki Lhamo and Gyelsey Loday.
The 112-page book was developed at the MIT Media Lab and produced at Acme Bookbinding of Charlestown, Massachusetts, the oldest continuously operated bookbindery in the world. To keep the pages from drooping when the book is opened, Acme Bookbinding designed a unique binding with fan-folded pages. Since this process requires very precise page folds, it takes two days to assemble one book.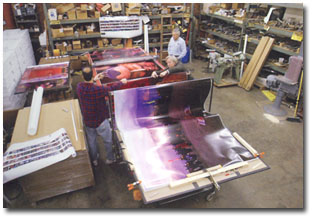 Equally challenging is the book's unique production process. Each page image is nearly two gigabytes in size. Every copy of the book requires a gallon of ink, more paper than the length of a football field and 24 hours of printing time.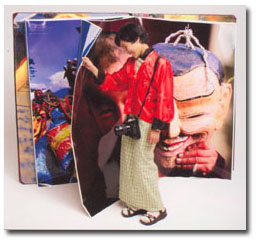 Bhutan: A Visual Odyssey Across the Last Himalayan Kingdom is limited to an edition of 500 hand-bound copies, one of which is owned by the Walter Havighurst Special Collections. Copies are made available exclusively to financial supporters of Friendly Planet, a nonprofit charity Hawley founded in 2001 that is devoted to supporting education in developing regions. A percentage of the book's purchase price goes to support Bhutanese schools.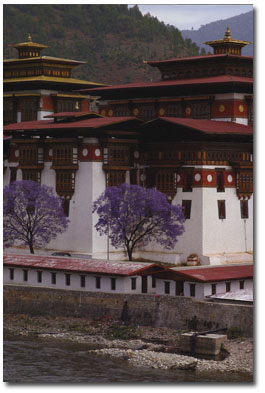 This example of Bhutanese architecture is located in Punakha, where two sacred rivers, the Mo chu (mother river) and Pho chu (father river), converge after beginning out of the glacial Himalaya. Known as a dzong, this fortress features high exterior stone walls surrounding a complex of courtyards, temples, administrative offices, and housing for monks.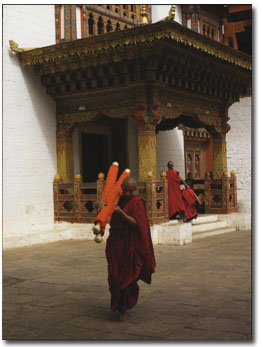 Entrances to temples like this one are ornate, with painted carvings and gilded sculpture. This monk is carrying a pair of rolled-up thangka paintings from the temple where they were hung to a storage place for safekeeping. Thangka paintings feature a painted or embroidered picture, mounted on a textile for hanging. Thangkas are intended to guide contemplation.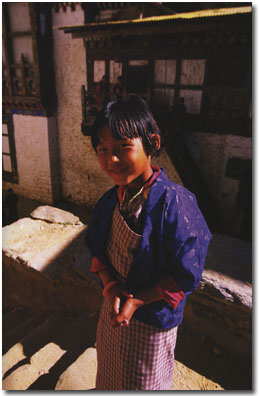 Eight-year-old Pema Choden is dressed for an annual tsechu, or religious festival. The central activity is performing a set of religious mask dances, or cham. Each dance takes up to several hours to complete; the entire set may last two to four days. Before dawn on the final day of the tsechu, a huge tapestry, or thongdrel, is unfurled in the courtyard of the dzong for several hours. Seeing it is said to bring spiritual liberation.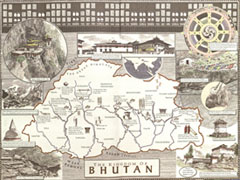 The book's endpapers feature a illustrated map of Bhutan and its landmarks. The map was designed and drawn by artist David Macaulay, author of Cathedral, Pyramid, City, and other award-winning books on architecture and design.
Learn more about the Kingdom of Bhutan.
View images from our Turning the Page of Bhutan exhibit.