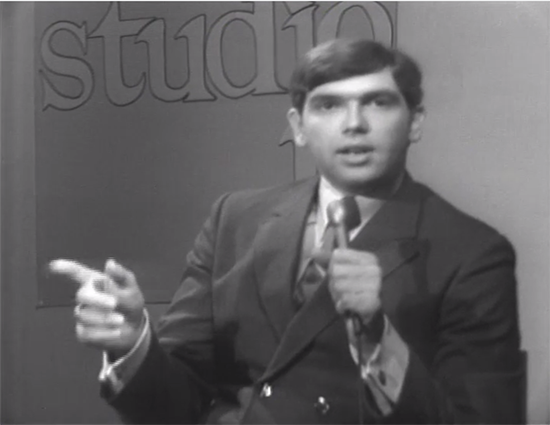 ABOUT THE COLLECTION
The majority of the Rick Ludwin Collection focuses primarily on NBC TV primetime and late night programming beginning in the 1980s through the 1990s, with several items from more recent years, as well as a subseries devoted to The Mike Douglas Show, from the late 1970s. This collection was assembled by Rick Ludwin, a graduate of Miami University, and donated to The Walter Havighurst Special Collections, Miami University, Oxford, Ohio. The initial donation was received in 2008.
Included in the collection are historical narratives of broadcast radio and television and the
history of NBC, including various mergers and acquisitions over the years. Nineteen original Seinfeld table scripts are included; most of which were working copies, reflecting the use of multi-colored pages to call out draft revisions. Other scripts are also contained here–some for primetime, some for broadcast specials such as the landmark three hour broadcast of SNL'S 25th Anniversary. Several of the scripts include hand notes, presumed to be those of Rick Ludwin.
Other documents in this collection are industry-specific, including program development reports, annual independent seasonal reviews covering all major networks, ratings reports, etc. There are also several awards program catalogs from a variety of events ranging from the Emmys to the 23rd American Film Institute Life Achievement Award–presented to Steven Spielberg. Additional industry related monographs in this collection are cataloged within the Miami University Libraries' collections. The monographs can be located using a keyword search for in the main library catalog. All items in this collection are organized chronologically within series.
FINDING AID
Rick Ludwin Collection Finding Aid (pdf)
DIGITAL COLLECTION
The WMUB Archives document student-produced radio and television programs that were broadcast in the late 1960's on the WMUB radio and television stations in Oxford, Ohio. Rick Ludwin is featured in a number of these programs.