Time period 1800 – 1900s, covering primarily the United States but also the larger world with seven languages represented and including material on travel by land (coach, rail, trolley, streetcar, incline), water (canal, steamboat, ocean liner) and air. The Philip Ronfor collection includes illustrations and paintings of locomotives. Photos of western railroads are also included. The Robert Reed Collection includes 4×5 negatives and photographs of railroad accidents for Reed's work, Train Wrecks (1968). Maps, charts, illustrations, photographs, journals, and timetables are included in these collections.

David McNeil Collection: This collection includes manuscripts, printed material, postcards and photographs pertaining to railroads, including railroad timetables; newsletters of railroad-related organizations in Cincinnati, Ohio; brochures and promotional materials for various railways; an initial feasibility study for Cincinnati's proposed historic streetcar line; and slides associated with the Cincinnati Georgetown & Portsmouth Railroad.
---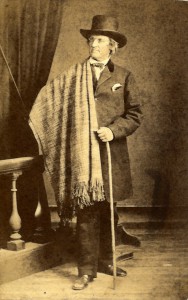 John Hough James Collection: This collection features the diaries of John H. James beginning in 1821 and concluding in 1881 and correspondence sent and received by members of the John H. James family from 1814-1863. The John H. James Correspondence Collections include correspondence sent and received by John H. James, his business associates, friends, acquaintances, and clients. The John H. James Collection: Business and Family Papers features correspondence, account books, photographs, and financial and legal documents belonging to John H. James and various James family members.
---

Robert Reed Collection: The Robert Reed Collection, which is part of the Transportation Archive, consists of photos from train wrecks. Robert Reed was born in Toledo, Ohio in 1937.  He later received a B.A. from Miami University and master's degree from Bowling Green State University.  After college he taught at various schools including: St. Stephen's School, Marymount University and George Washington University.  Reed published several books: The Streamline Era, The New York Elevated, and his most popular book, Train Wrecks: A Pictoral History of Accidents on the Main Line.  The premise of Train Wrecks is the focal point of this collection.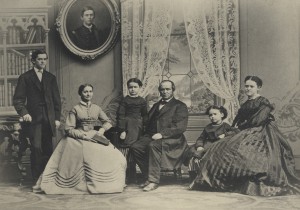 Samuel Fulton Covington Collection: Samuel Fulton Covington (1819-1889) was a business, civic, and political leader in late 19th century Cincinnati whose personal collection of books and pamphlets on the Old Northwest Territory and the Ohio River Valley now constitutes a significant collection and subject strength in the Walter Havighurst Special Collections.
---