Tomorrow is the 119th meeting between the Miami and Cincinnati football teams.  The two teams first played in 1888, resulting in a 0-0 tie.  They have played every year since 1909 (excluding the war years of 1943 and 1944).  During this time Miami leads the series 59-52-7, though Cincinnati is currently on an 8 game winning streak.  I'd like to use this game as an opportunity to talk about the Miami Football Films Archive.  The Archive is located on the Miami Universities Library's digital website, and is comprised of Miami football games dating back to 1948.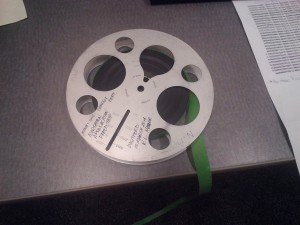 The oldest game in the collection is the 1948 Sun Bowl against Texas Tech, the first bowl in Miami football history.  The collection is a work in progress; we are continually digitizing games and uploading them, with over 600 films currently available, ranging from 1948-1999.  The archive is composed of 16 mm reels, VHS, and Beta.  The majority of the collection are reel to reels, dating from 1948-1990.  From 1990 to 2001, VHS and Beta were used.  Most of these films are copies used by the coaches to grade and scout.
While digitization is great and it allows people access to information they wouldn't normally have access to, it can also be time consuming.  For example, to digitize one 16 mm reel (one game is usually 3-5 reels) the reel has to be retrieved from the University Archives and taken over to the Center for Digital Scholarship.  There it is played on a machine that is connected to a computer that records the film, so the film has to be played in its entirety to be digitized.  Once it is complete, it has to be processed, which can take from 30 minutes to a few hours per reel.  Once the file is processed it then has to be converted and moved to a server for storage.  Once it is on the server it can be uploaded to our digital website.  The metadata (information) has to be added so the film can be searched for and sorted.  As you can see this is a time consuming and complicated process.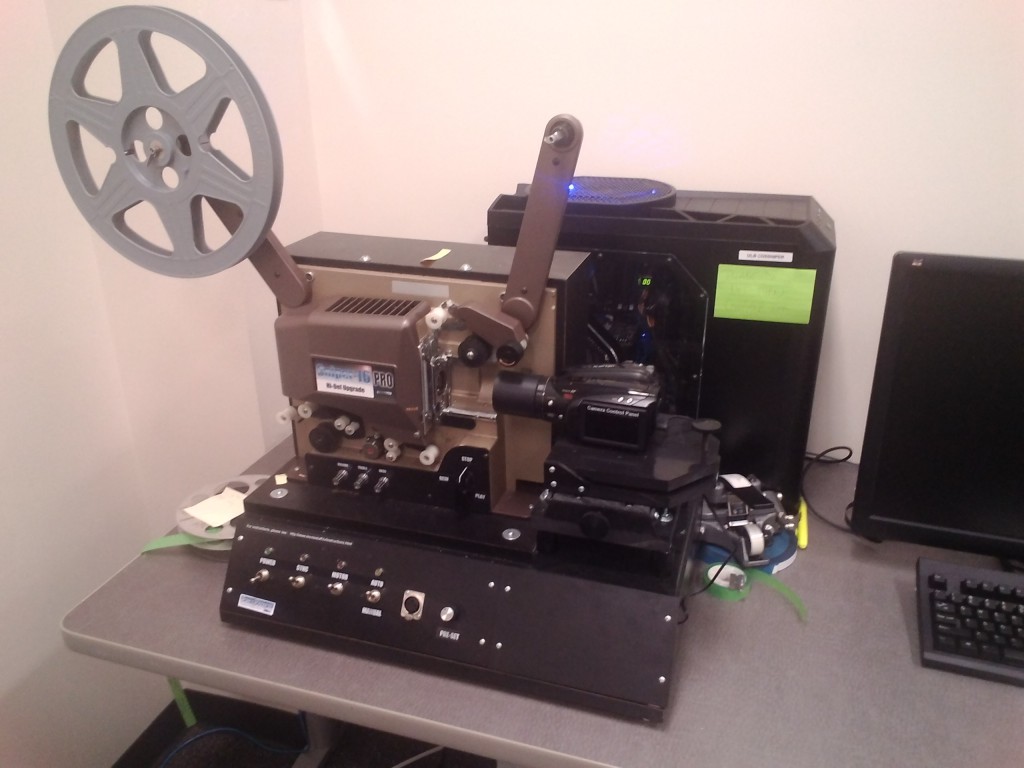 Here is the link to our digital collection, enjoy:
http://digital.lib.miamioh.edu/cdm/landingpage/collection/mufootball/
Johnathan Cooper