Special Collections and University Archives celebrated its newest exhibit – Steam Boats and Steam Ships: Oceans, Lakes & Rivers with a reception and presentation by exhibit curator Jack White.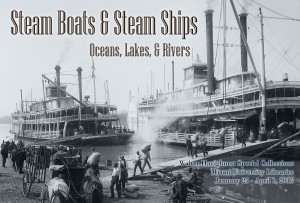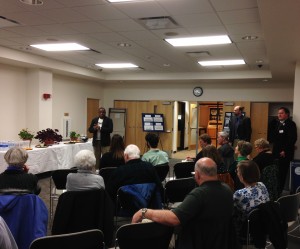 Miami University Libraries Dean Jerome Conley welcoming the attendees.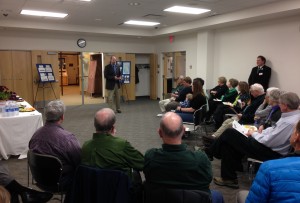 Miami University Libraries Assistant Dean John Millard introducing curator & speaker Jack White.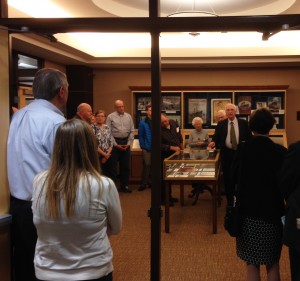 Jack White captivating his audience with stories and questions about water transportation during his "traveling" presentation of the many materials in his exhibit.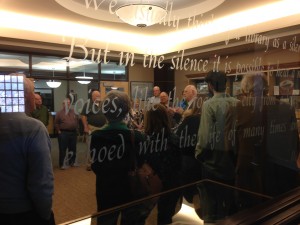 A "portal" view of Jack White and attendees examining the materials in the cases.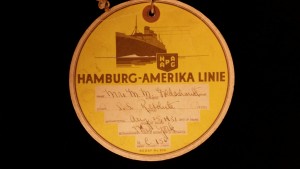 This is an original luggage tag from an ocean voyager the S.S. Resolute, 1931. Tag courtesy of Jack White's colleague Steve Gordon.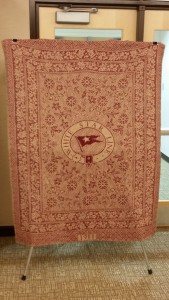 This is a replica of a deck blanket from the Titanic worn by those ill-fated passengers as they braced the cold northern Atlantic Ocean waiting for the rescue ship Carpathia.
Please visit the exhibit and discover the fascinating stories of these steam ships, adventures of the people who traveled the waters and the crews who worked on these ships.