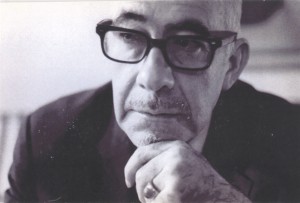 I've been working on the Rodolfo Usigli collection housed here in Special Collections for some time now. It's an amazing collection containing a wealth of documents, memorabilia, correspondence and myriad other items. The majority of the items are directly related to Usigli, but some materials are items he collected and saved throughout his life, so, although this collection is an invaluable reference for all things Usigli, other investigating scholars will also find this collection useful for their research quests.
Who was Rodolfo Usigli? Born in Mexico City in 1905 the son of immigrant parents, he came to be considered the father of modern Mexican theater. From an early age Usigli had a keen interest in the theater; he collected published pictures of actors and made scrapbooks, acted in, directed, translated, critiqued and wrote plays. By the time he was 30, he had published two books dealing with Mexican theater and one three act play, written poems, essays and literary and dramatic criticism, published in periodicals and magazines, served as professor in the Summer School Faculty, been director of the Radiophonic Theatre of the Ministry of Education, in charge of the Press Bureau of the Presidency of Mexico and worked in the Radio Office of the Ministry of Education. He is especially noted for his play, "El Gesticulador" and the "Corona Trilogies". Besides being a noted playwright and author, this multi-talented, multi-lingual man was also an educator, a diplomat, working first in the embassy in France and then serving as ambassador to Lebanon and then to Norway, a theater critic, a Yale fellowship recipient, a Cannes and Edinburgh festival participant, and a recipient of many awards, including the prestigious "Premio Nacional de Letras".
There are ten boxes of correspondence which are, for the most part, arranged in alphabetical order. His correspondence with other prominent figures (André Breton, José Clemente Orozco, Octavio Paz, Diego Rivera and George Bernard Shaw) has been filed in a separate box.
Here is a copy of a letter George Bernard Shaw penned to Usigli which includes Shaw's famous praise, "Mexico can starve you; but it cannot deny your genius."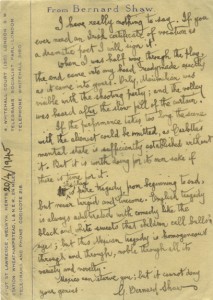 Here is a copy of pages from a 1919 scrapbook. Note that Usigli was 14 at the time and being a conservative "early recycler" used an old schoolbook instead of purchasing a new book.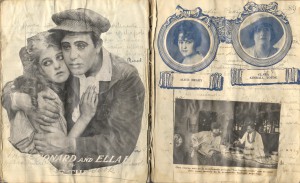 Usigli's works are housed in 12 boxes. These boxes contain drafts, notes, published material, playbills, newspaper clippings, etc. Here are copies of plaques awarded to Usigli for productions of "El Gesticulador".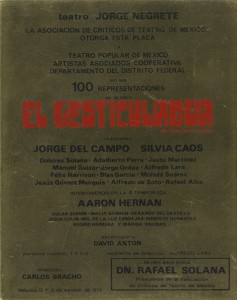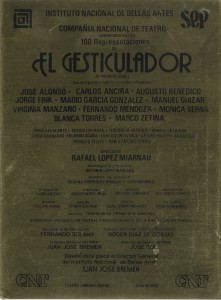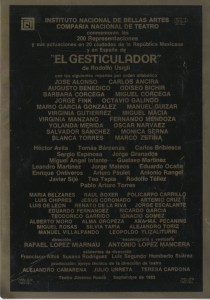 I've immensely enjoyed working with this collection, arranging the collection and getting it ready to be put online for easy and available access by all. King Library is very fortunate to have this extensive collection housed here in Special Collections and it will be used by many.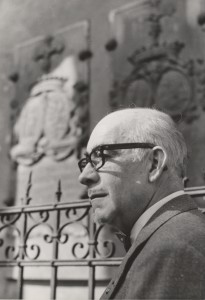 Ellie Castañeda
Library Assistant