The Miami University Archives has a sizable collection of glass negatives. The pictures are fascinating, but one caught my eye.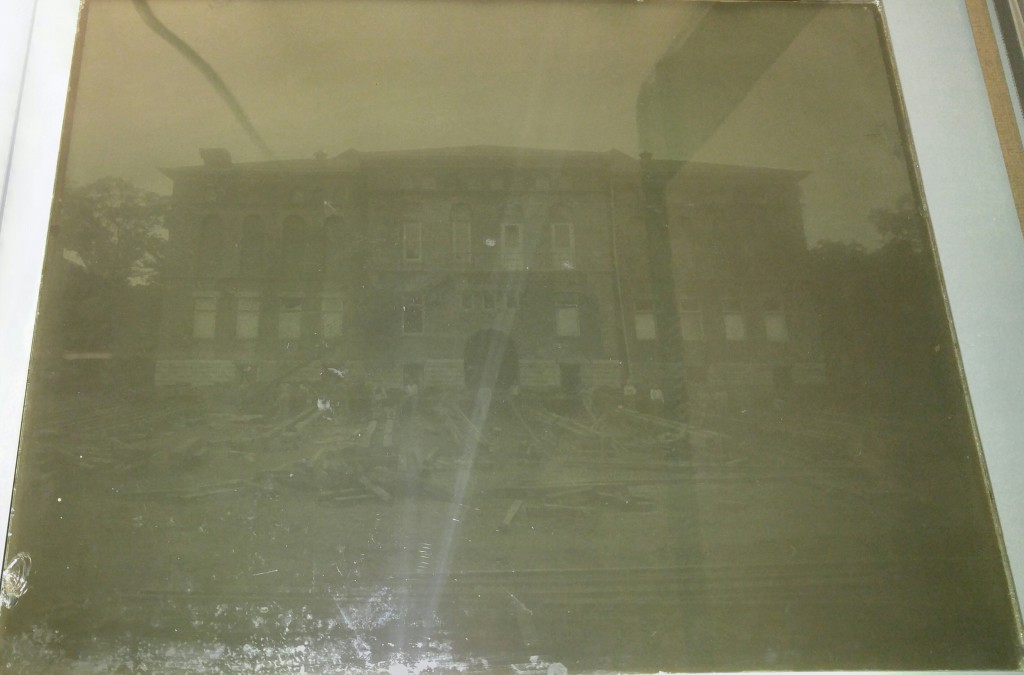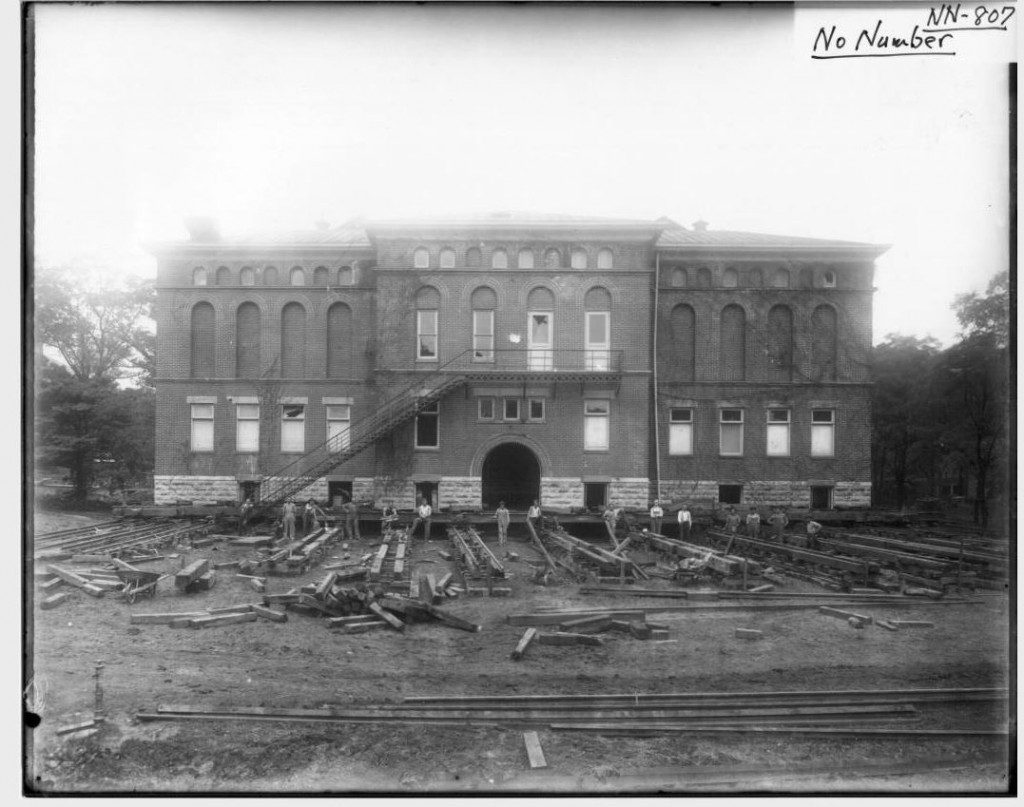 In 1915 Board of Trustees minutes, the board discusses the will of Laura Louise Ogden Whaling. Mrs. Whaling's brother, George C. Ogden, graduated Miami University in 1862, and upon her passing in 1915 Laura Whaling bequeathed Miami University $430,000. She had several stipulations about the use of the money: $260,000 must be used to build a men's dormitory that would be named after her brother, and the dormitory must be located north of the Main Building and west of the Gymnasium, forcing the University to build the dormitory across from Lewis Place, the President's mansion. The President of the Board of Trustees was unhappy about building at this location but did not see a way around the stipulations and fully accepted the conditions set forth in the will.
Before work could begin on the new dormitory, an heir came forward, contesting the will. For the next five years the board waited for the trial process to be completed. By 1920, the trial and appeals process was over and work could begin on the new dormitory.
In the intervening years the President of the University, Raymond Hughes, expressed his displeasure about a dormitory being built directly across from his home. He preferred to keep the green space on either side of the slant walk, and across from his home. So the board came up with the idea to move the gymnasium just far enough to leave room for the new dormitory. Knowledge of the Herron Gymnasium's original location has begun to fade. Rumors abound that the Whaling will wanted a wall to be built around the Ogden dormitory, and Miami built the wall underground, but it is just the remaining foundation of the Herron Gymnasium.
By Elizabeth Maurer