Oxford Female High School was founded by Bethania Crocker and supported by R.H. Bishop, W. H. McGuffey, and J. W. Scott beginning about 1831. It might have met in a house on South Main Street. (Hamilton Intelligencer 1833)
Oxford Female Academy was chartered in 1839 by John W. Scott and others. It operated from about 1831 in two rooms in an uptown building and was taught by M.S. Smith and A. Clark. (Oxford Chronicle 1834.)
Oxford Female Institute was chartered in 1849.  John Witherspoon Scott was the first president of the Institute. In 1867 the Oxford Female Institute merged with the Oxford Female College, and in 1890 the name was changed to simply Oxford College. Its first building was constructed on South College Avenue in 1850 and enlarged several times.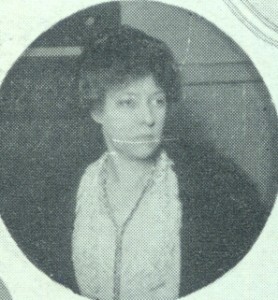 Oxford Female College opened in 1856 northeast of the village. John Witherspoon Scott was the first president of the College, following his tenure as president of the Oxford Female Institute.  The Oxford Female College building was sold in 1882 and became a sanitarium and then a Miami University residence hall known as Fisher Hall.  The building, designed by Cincinnati architect James Keys Wilson, was listed in the National Register of Historic Places and despite vigorous opposition was demolished to make way for Miami's Marcum Conference Center in 1978.
After a financial restructuring the combined Institute and College was re-chartered as Oxford College for Women in 1906, but a series of financial setbacks and increasing debts forced its closure in 1928.  Oxford College for Women closed, and Miami University acquired its property under the presidency of Alfred Upham later that year.
The original Oxford Female Institute building was used by the College from 1882 until its closure in 1928, when Miami University converted it into a residence hall.
One of the most important female educators at Oxford College was Olive Flower. Born in Proctorville, Ohio, Olive graduated from Oxford College where she taught Chemistry until 1918. She also served as the Oxford College Registrar from 1906 until 1928, and became dean of the college in 1919, a position she held until 1928 when Oxford College closed.  She lived in the College building that was later re-named Caroline Scott Harrison Memorial as did many of the women faculty members.
She was the author of "The History of Oxford College for Women 1830-1928." She was so intimately connected with the College that Olive Flower and Oxford College are synonymous in the minds of graduates and former students.  Many of the alumnae contributed regularly to the Loyalty Fund in her honor and she is considered to have done more than any other person in helping the Oxford College alumnae to retain their own identity following the merger with Miami University.  In 1949 she received the Miami University Bishop Medal in recognition of her scholarship and service. In 1952, Miami gave her name to the chapel in the women's residence hall which had been the main building of Oxford College.  Today the building is used as the Oxford Community Arts Center.
Courtesy: Smith Library of Regional History