By Tiffany Dogan, Library Associate
At the Walter Havighurst Special Collections and University Archives, the staff has continued to share our many collections with Miami students, faculty, staff, and the greater Miami community. The work that is performed with our collections has been recognized by individuals and organizations around the world. Our staff have received many accolades while assisting students who made discoveries in the classroom or researchers who are using our materials for the first time. The work that our student assistants perform allows our staff to do a number of great things. These tasks are different from those of student employees in other areas of the library as they can involve using specific software, such as Adobe Lightroom, or searching through our catalog using advanced search strategies. Some of these tasks are very specific to projects that are being funded by grants. We hire our student assistants based on their skills and interests so that they can enjoy the work that they are doing and see the impact that their work has had on researchers who use our materials. Some of our student employees even learn to use the cutting edge technology in our new Digital Imaging Lab. Since the lab was founded in 2019, students have produced almost 250,000 images using our new Phase One iXG camera system. This area has made it possible for us to digitize all volumes of the Recensio (Miami University's Yearbook) and Multifaria (Western College of Women's Yearbook), in addition to many materials requested by our researchers on various subjects. These high-resolution images are intended for long-term preservation. We are pleased to spotlight one of our students, Megan Snyder, who has been helping with these projects and more.
Meet Megan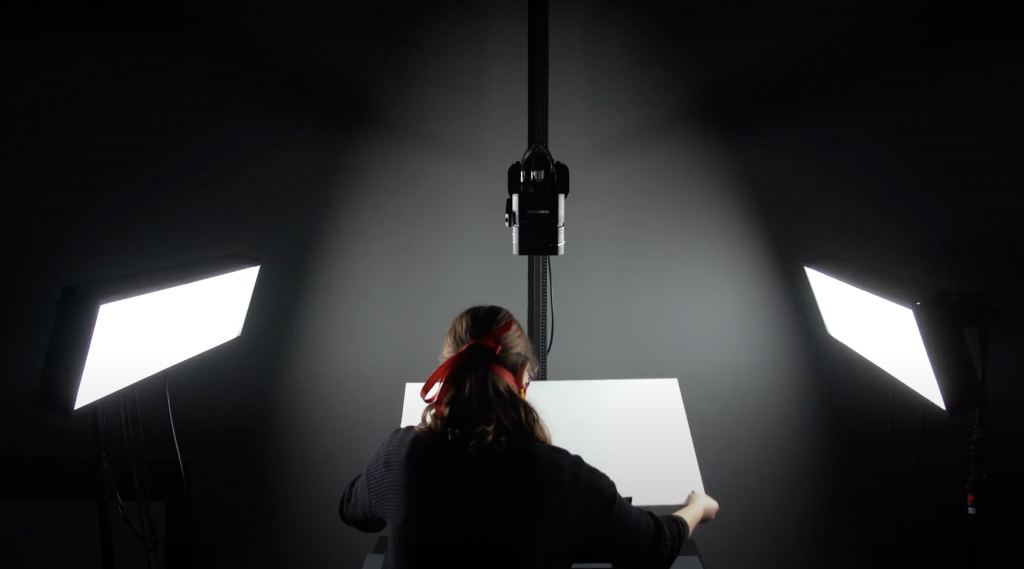 Megan is a junior majoring in History with a Museum Studies minor. She is originally from Kansas, but comes to us from Saint Paris, Ohio. She joined the Walter Havighurst Special Collections and University Archives in Fall 2019. She was hired to join a small team of students who were responsible for digitizing the 38,811 pages that make up all volumes of the Recensio yearbooks as part of the W.E. Smith Family Charitable Trust grant project. The digitization process is more involved than one would expect. Not only are the pages scanned individually, but each page is also cropped and straightened. Megan's attention to detail ensures that all the pages have been scanned and are in the correct order. Megan also creates metadata for our digitized materials and conducts research on the publication history of these materials. The grant project also included the Mulifaria yearbooks, which Megan was a part of from start to finish. Her excitement was infectious while digitizing these pages. She was able to see how women were thriving by being offered opportunities for a number of experiences at Western College for Women. Megan's work has continued with the digitization of Miami University's course catalog, The Bulletin, which lists all courses provided during academic years, with our earliest copy beginning in 1826. These have been imperative to researchers who are studying trends in education and for those who are curious about the courses a relative (such as a parent or grandparent) may have taken while attending Miami. With the yearbooks also being available online through our Digital Collections, our virtual researchers can find pictures of their parents, grandparents, and other friends and family and see the organizations and teams that they were involved with.
Outside of the department, Megan is very much a history enthusiast and has shared with us her experiences as a WWII reenactor. Aside from her love of history, Megan is also an accomplished seamstress. She has not only spent time making her own masks at home and in the Makerspace at King Library, but she has also created a number of clothing of various eras, but specifically WWII. When asked why she joined us, she stated, "I wanted to gain experience in archives and learn what parts of the museum field I want to pursue later in my career." Her plans after Miami consist of becoming either a Museum Curator or Archivist or obtain "a career that pursues historical research".
We're happy that you chose to work with us. Thank you, Megan, for all that you do!