May is Asian-American and Pacific Islander (AAPI) Heritage Month. To recognize this celebration of heritage here at Special Collections and University Archives, our reading room features a new exhibition curated by our student assistant, Carson Minter. If you are interested in finding resources to learn more about AADPI cultures, our cases feature personal narratives, informational books, instructional works, and stunning pages of literature that are bound to aid your understanding. The exhibition sources also cover both unique elements of Asian and Pacific cultures as well as their cross section with our culture here in the United States.

There are a couple of fantastic sources that feature unique and attention grabbing content that we want to draw special attention to: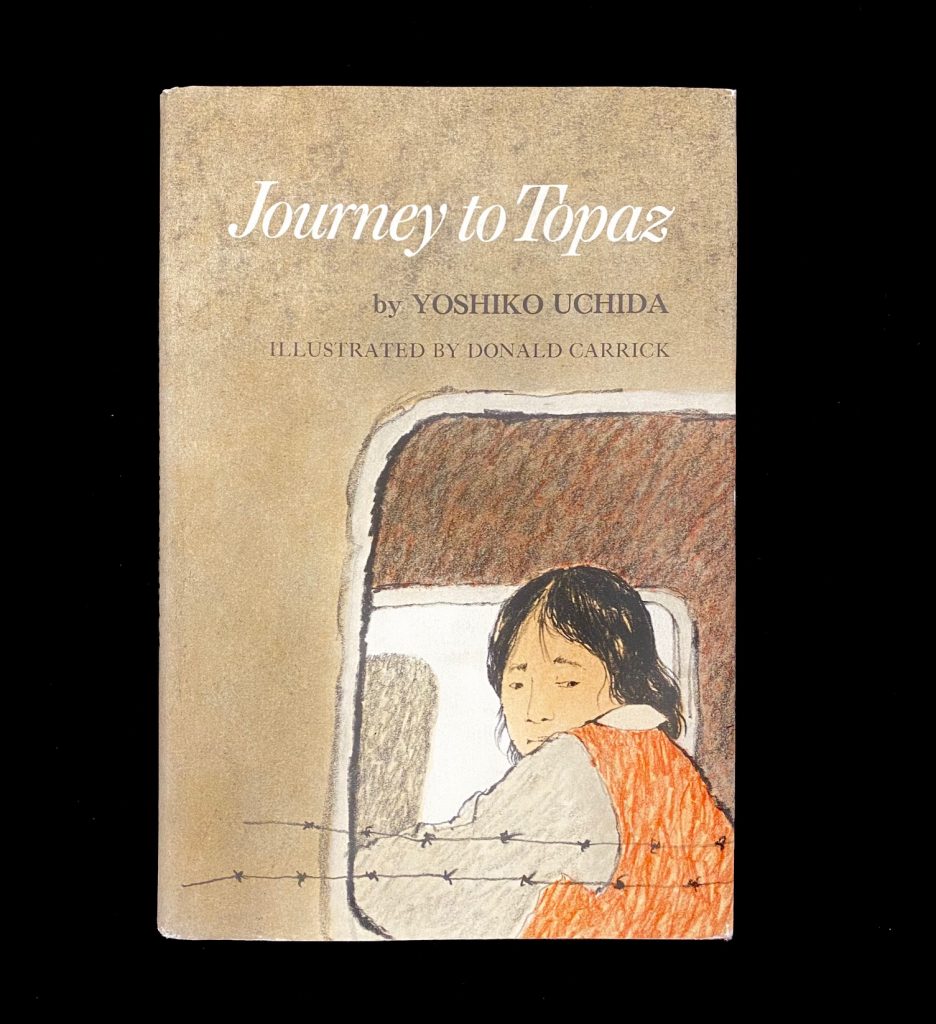 Journey To Topaz– Yoshiko Uchida's work depicts a truly touching narrative of a Japanese American family's life under the WWII American prison camps. Showcasing both the ugliness of racism and the beauty of interpersonal communities and friendships, Uchida's work has become a widely acclaimed classic piece of literature for the mid-late 20th century. Additionally, the copy featured in this month's collection is a first edition.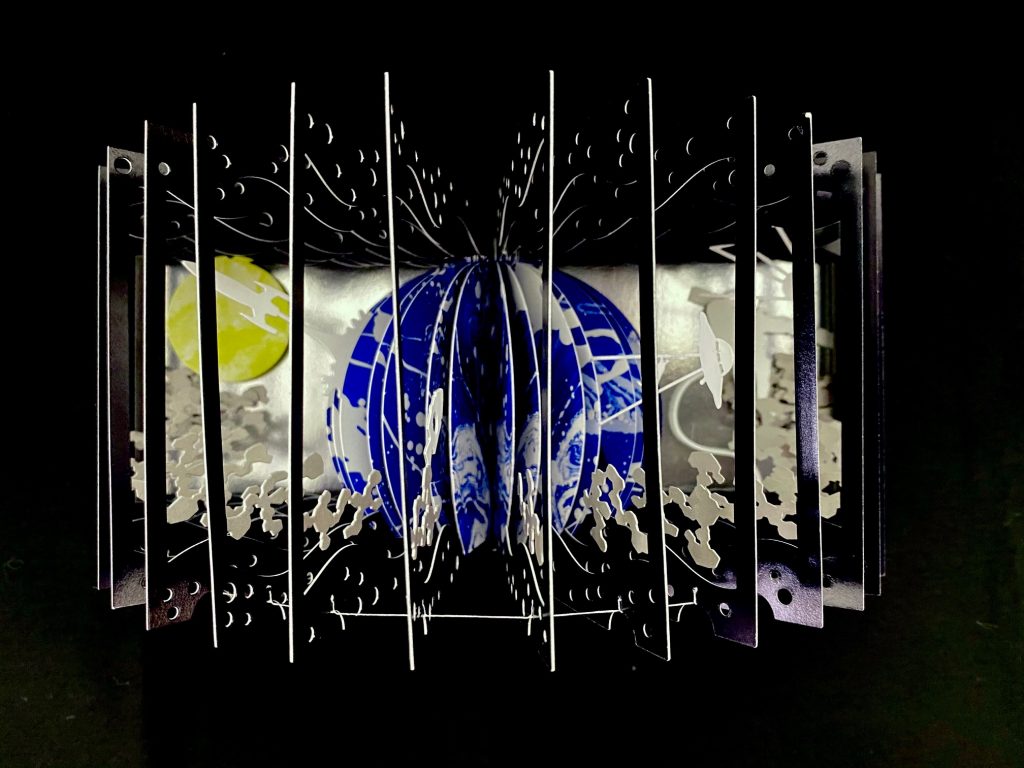 Earth and the Moon = Chikyū to tsuki- Earth and the Moon, a dynamically designed picture book by Yūsuke Ōno, is one of Special Collections' two 360 degree picture books. As their name implies, these books are able to be opened a full 360 degrees, cover to cover. This way, the books form a full, panoramic display of their subject matter, and in this case, it is a lively diorama of the Earth and the Moon!
Flower Arrangement Art of Japan- If you're looking for a more informational and instructional piece, Flower Arrangement Art of Japan by Mary Cokely Wood is a translated piece of literature dissecting the elements of floral organization found within beautiful Japanese gardens. From Bonsai tree clippings to Iris bouquets, Wood's work is the perfect cross section between Japanese culture and budding botanists.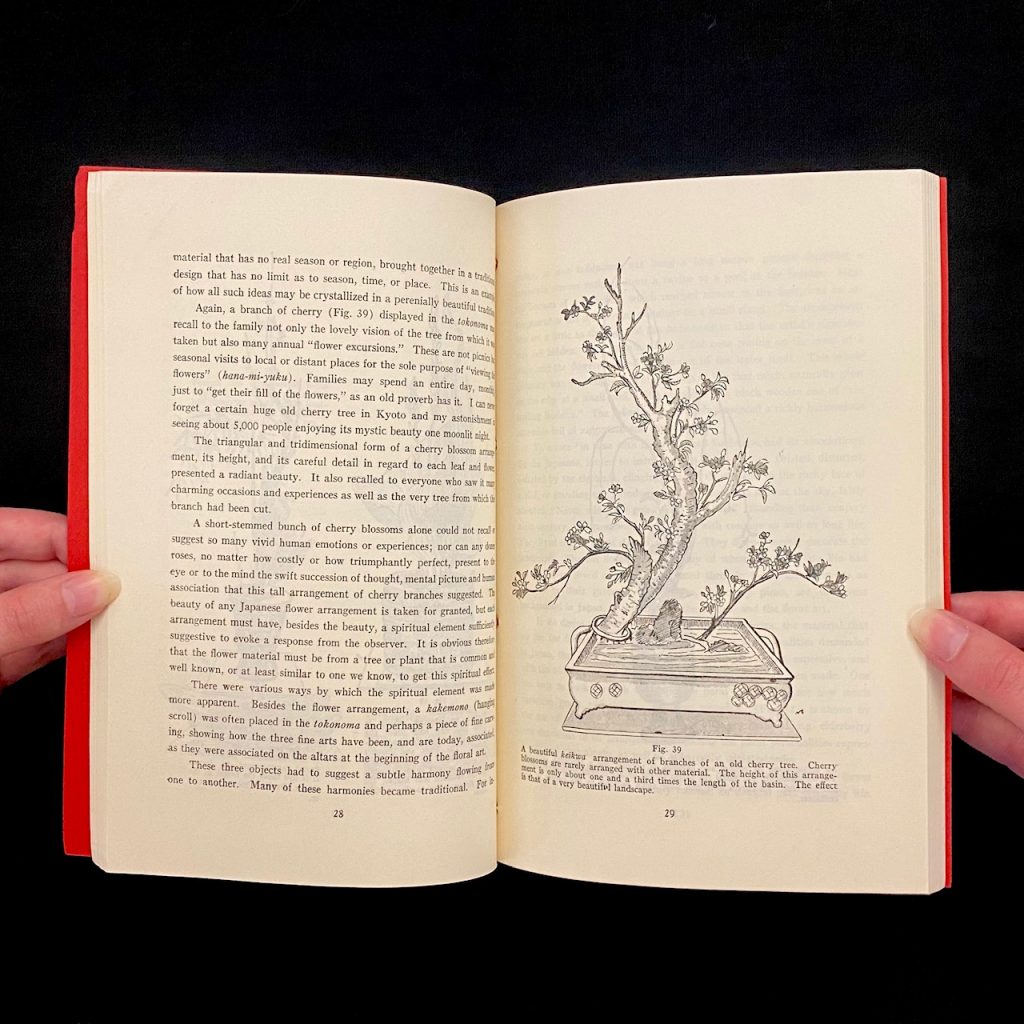 Though we are holding this exhibition of inspiring work for AAPI Heritage Month, we here at the Walter Havighurst Special Collections and University Archives also want to take a moment to recognize and condemn the rise of hate crimes to Asian-Americans and other minorities here in the United States. We also echo Miami University's stance in solidarity with our AAPI communities in this country. We are, and continue to be, a country that thrives by the hard work and contributions made by people from every corner of the globe. Diversity is America's greatest asset, and we believe treating everyone with respect and dignity can only lead to empowerment of that asset.

As shown by Congress' recent signing of the Anti Asian-Americans Hate Crime Bill last month, standing in solidarity with minorities in America and protesting the social injustice that affects them each and every day can lead to true, lasting change. Let us continue the fight so more of these kinds of bills and laws come to protect minorities in America.

An Injustice to one of us is an injustice to all of us. Happy AAPI Heritage Month from Special Collections and Archives.
If you are interested in finding ways to make a difference but don't know where to start, consider checking out some of these resources to get started:
Asian Mental Health Collective is an organization that seeks to both destigmatize mental health within Asian communities and make mental health care more accessible to the Asian community as well. Injustice carries many psychological side-effects, and mental health care is the best way to fight against it.
Stop AAPI Hate is a non-profit charity constructed in response to the recent surge of Asian hate crimes in the United States. The program itself is run by Chinese for Affirmative Action, and their goal is to protect Chinese Americans across the nation.
Asian Americans Advancing Justice is an organization meant to help expand knowledge and education of rights and laws that can help protect Asian Americans.
Race Forward is an organization looking to help American minorities reclaim social equity in hopes of a better future. They are also home to GARE, the Government Alliance on Race and Equity, and uses donations to fund programs and conferences to push forward conversations about race.
The Equal Justice Initiative is another prestigious organization looking to end racial inequality by pushing for an end of mass incarceration and needlessly brutal punishments in the United States justice system.
SAALT, or South Asian Americans Leading Together is a nonprofit organization meant to help elevate voices of Desi Americans to lead to a more inclusive society. Running for nearly 20 years, the organization is proud of their history and the inclusive society they hope to achieve.