Get to know our spring 2021 commencement speaker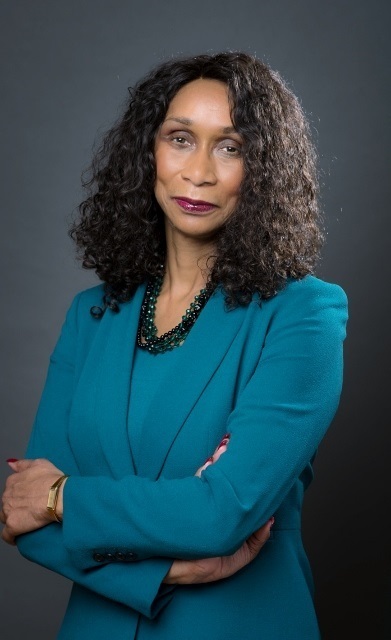 One of the many fascinating collections that the Walter Havighurst Special Collections and University Archives holds is that of Dr. Carolyn Jefferson-Jenkins. Dr. Jefferson-Jenkins, a 1974 Western College for Women graduate, is a social historian and activist, and is considered to be a scholar in the areas of suffrage, education, health care reform, and equality and inclusion for women.

Inspired by her grandmother's work as a teacher, Dr. Jefferson-Jenkins pursued a career in education. She worked for many years as a public school teacher and administrator, and is currently serving as an adjunct assistant professor in the School of Education at the University of North Carolina at Chapel Hill.

Dr. Jefferson-Jenkins has also been deeply involved with the League of Women Voters for many years. She was elected as the 15th national president of the League of Women Voters in 1998; the first woman of color to hold the position. She also served as the chair of the League of Women Voters Education Fund, advocated for election reform, as well as campaign finance reform, and she worked towards putting focus on local elections, while also increasing the number of voters who participated in all elections.

In addition, Dr. Jefferson-Jenkins is an author. She has contributed her writings to numerous journals and books over the years, however some of the works she is best known for include: The Road to Black Suffrage, One Man One Vote: The History of the African-American Vote in the United States, and The Untold Story of Women of Color in the League of Women Voters.

On March 12, 2020, Dr. Jefferson-Jenkins was awarded the Freedom Summer of '64 Award from Miami University. The award honors leaders who strive to advance civil rights and social justice in America.

Dr. Jefferson-Jenkins will also be the featured speaker at Miami University's spring 2021 commencement ceremony. If you want to learn more about this inspirational woman, please view the video below: "Rise and Advocate: The Power of the Vote." The presentation was created using primary materials from the Dr. Carolyn Jefferson-Jenkins collection that is housed in the archives, as well as the oral history interview she gave for our Western College Memorial Archives collection, which can be found in our digital collections here: https://digital.lib.miamioh.edu/digital/collection/western/id/5/rec/1