It wouldn't be my turn at writing a blog if postcards didn't come up, so here you go: all the postcards we had sent away to be scanned by a commercial company are now completed and returned to us. In total, we have 26,237 postcards from Ohio that have been digitized that we are now creating metadata for and adding to the Bowden Postcard Collection Online (for anyone wondering, archival-quality TIFs of the fronts and backs of 26,237 postcards take up about 577 GB of drive space). We are completing about 300 postcards every week, and at this rate we plan on completing this stage of the project by the end of spring semester 2017.
After Ohio, we plan to repeat the process with Kentucky and Indiana, another estimated 20,000 postcards. By 2020, the project's goal is to have 48,000 postcards in the digital collection representing the tri-state area – and that is still less than 10% of the total collection, not to mention the new donations we've been receiving!
In 2012, the New York Times released a piece titled 'Snow Fall' about an avalanche at Tunnel Creek. The design of the piece – a single, long-form narrative embedded and enriched with a variety of media – has since become increasingly popular on websites such as Slate, Atlantic, Outside Online, and ESPN. Based on this dynamic and engaging style of digital storytelling, members of the Emerging Technology Cluster have been developing a new way of telling stories from our Special Collections.
Along with creating an interactive and appealing space to share stories from our Special Collections, the "Snow Fall" template allows us to preserve the exhibits digitally. This digital preservation and presentation allows for continuous interaction once the physical exhibit is taken down.
Below is a current list of the completed digital stories based on our past and current exhibits. As we continue to develop new exhibits physically and online, they will continue to be accompanied by these new websites. A complete and up-to-date list is available at http://spec.lib.miamioh.edu/home/digital-storytelling-projects/. Please note that these sites are optimized to run in Chrome, Firefox, and Safari. Internet Explorer and other browser users may encounter some difficulties.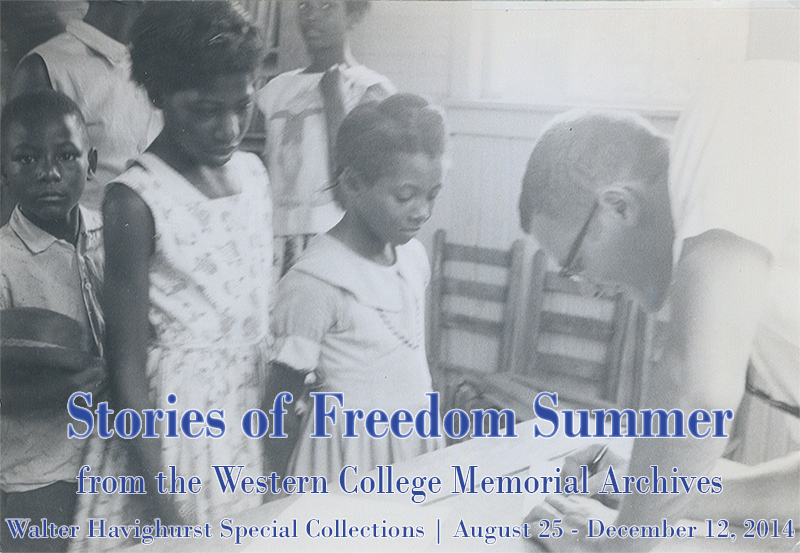 Stories of Freedom Summer: From the Western College Memorial Archives: When the administration of the Western College for Women, now a part of Miami University, opened its campus to civil rights activists in 1964, an estimated 700 young and idealistic college students from across the north arrived in Oxford, Ohio for voter registration training. The exhibit centered around the experiences of three volunteers. The exhibit ran August 25 – December 12, 2014. Learn more about the exhibit here.
---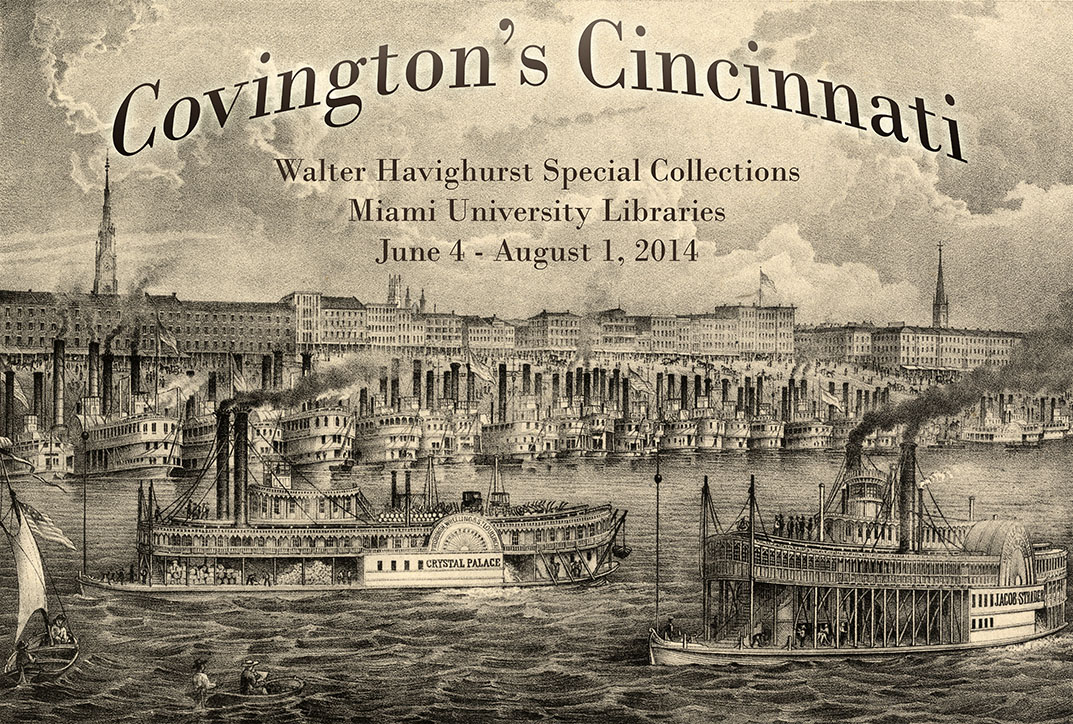 Covington's Cincinnati: Samuel F. Covington was an Indiana native who built a successful career in the crowded Cincinnati insurance industry during the second half of the 1800's. His experiences and those of his family typify the growing middle class that evolved in industrial America. The exhibit ran June 4 – August 1, 2014. Learn more about the exhibit here.
---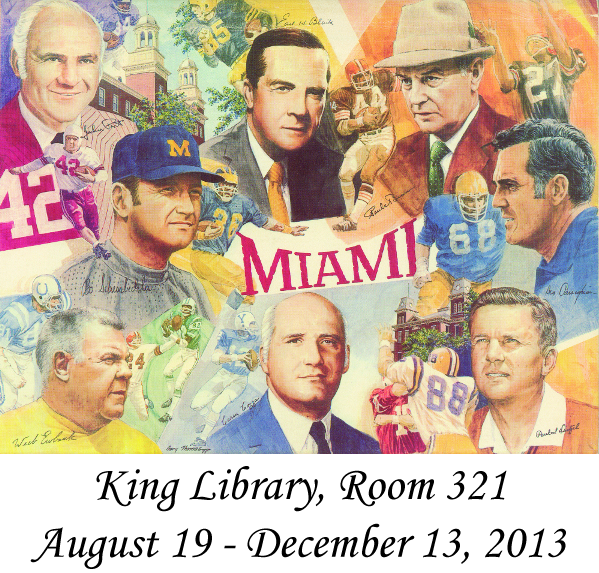 Cradle of Coaches: A Legacy of Excellence: Miami University has a long and proud tradition of producing exceptional coaches. In 1959, Bob Kurz (Class of 1958) coined the term the 'Cradle of Coaches' in reference to the many star football coaches to have passed through Miami University. The exhibit ran August 19 – December 13, 2013. Learn more about the exhibit here.
Marcus Ladd
Special Collections Digital Librarian