In order to promote our collections here at the Walter Havighurst Special Collections, we are doing a presentation tour of the Cradle of Coaches Collection.  In the fall semester of 2013 we mounted an exhibit to promote and share our Cradle of Coaches Collection.  You can see items from the exhibit here.  Due to the popularity of this exhibit, we began a presentation series promoting the collection.  This presentation focuses on some of the prominent coaches from the Cradle of Coaches, such as Paul Brown, Weeb Ewbank, Ara Parseghian and several others, as well as featuring items from our collection.
The first presentation was at The Knolls in Oxford on February 6.  This presentation was a small outing, to test the presentation locally.  The turn out was modest, but filled with an engaged and vocal audience, which included widows, daughters and acquaintances of members from the Cradle of Coaches.  That was followed up on Feb. 23 at the Voices of America Center in West Chester, Ohio.  This presentation had a good turnout that included former players and staff.  They were very interested and the after presentation discussion lasted for close to an hour. There are two upcoming presentation:
March 11, 1 p.m. – The Villages, Florida (Destin Room and the Sea Breeze Recreation Center)
March 12, 11:30 a.m. – Fort Myers, Florida (Fiddlesticks Country Club)
In the future more dates may be added.  If you would like to be notified in the event that this program comes to your area, or if you would like to sponsor this program, please contact Peter Thorsett (thorsepe@miamioh.edu or 513 529-2800) in the Office of the Dean for assistance.
Here are some images from Feb. 6 at The Knolls.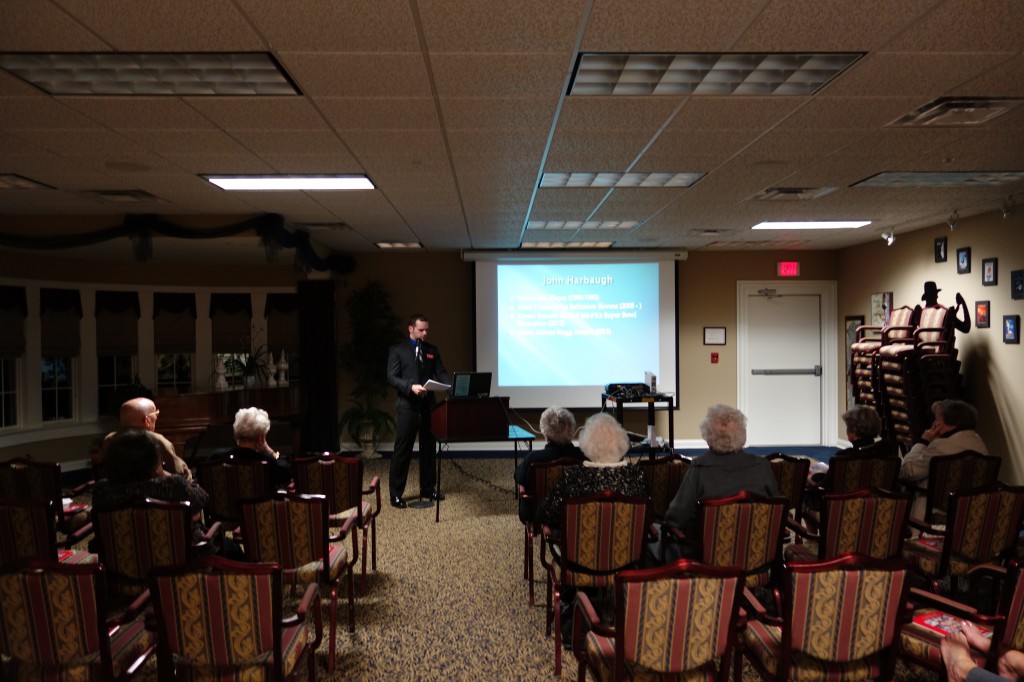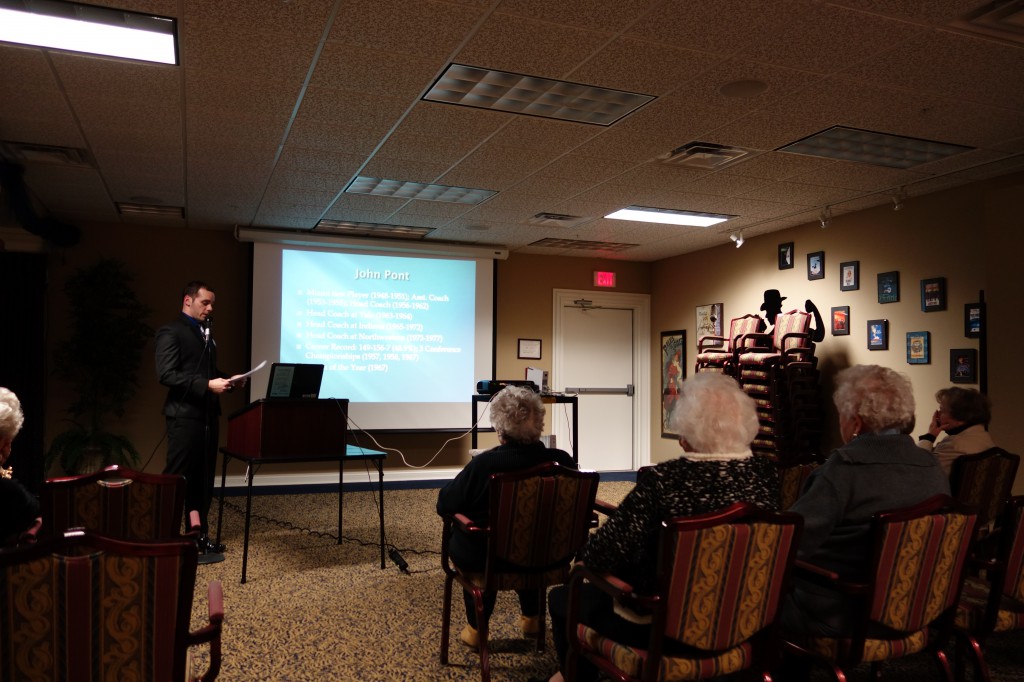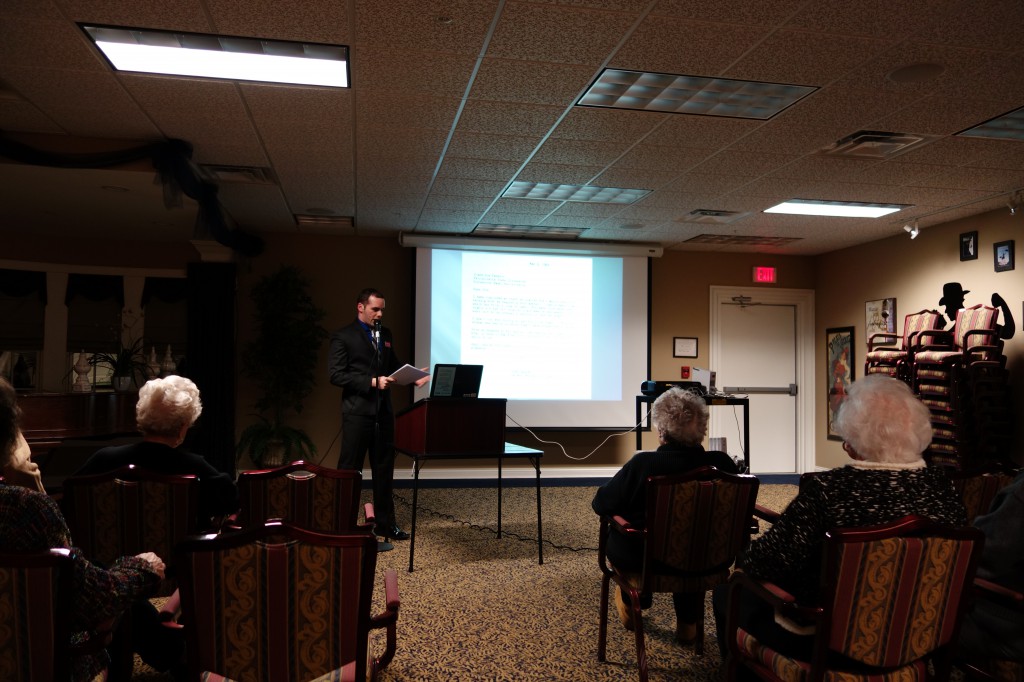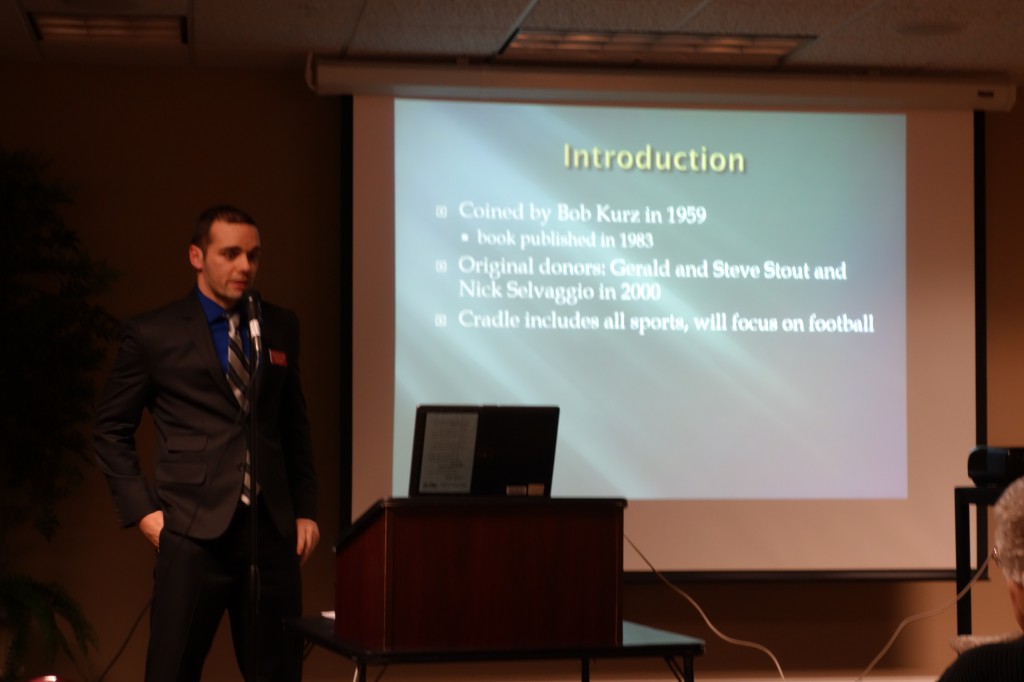 Johnathan Cooper
Visiting Librarian
Miami University